Classifieds

For Sale or Lease

Prestigious 'Alcaston House' a wonderful Healthcare opportunity awaits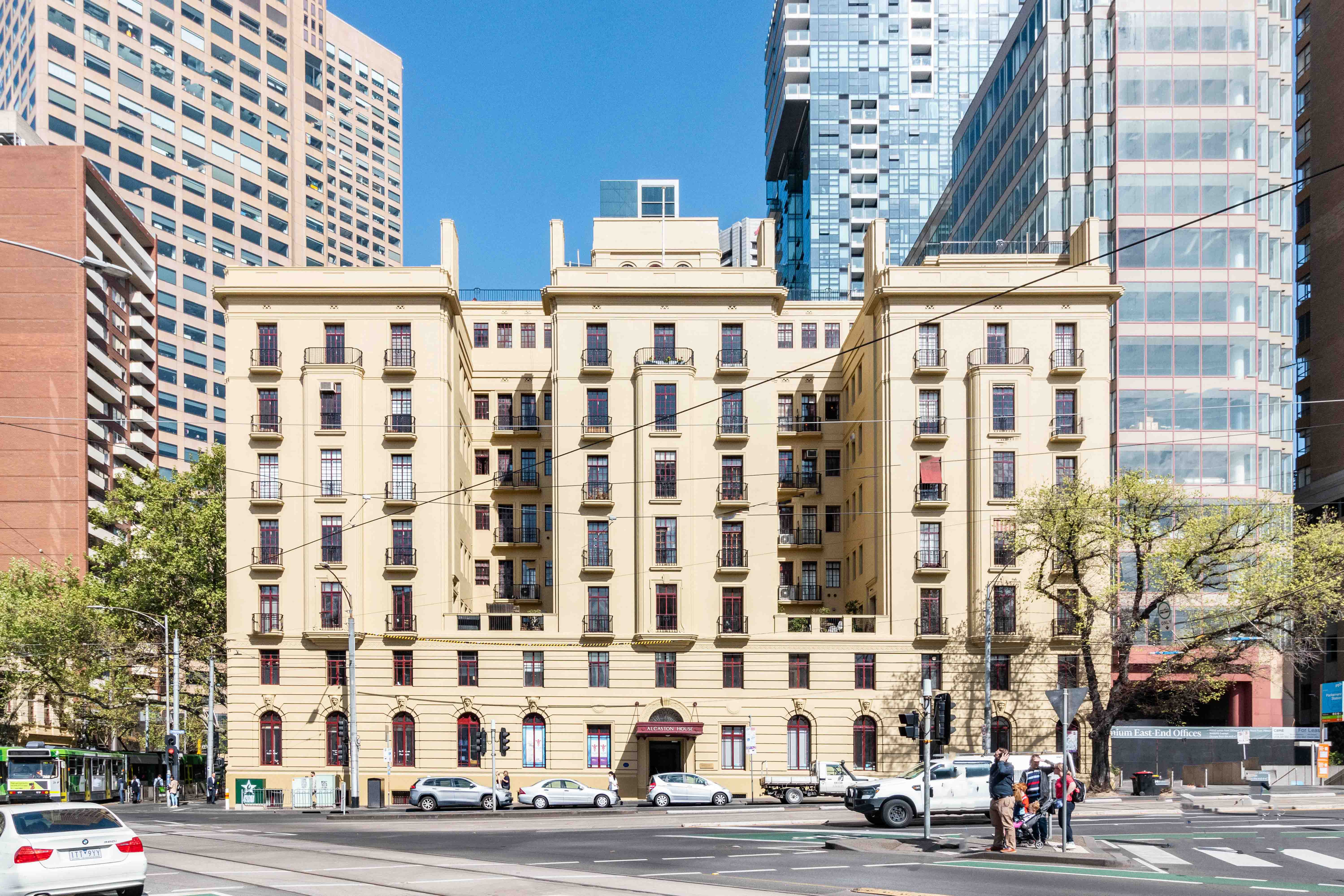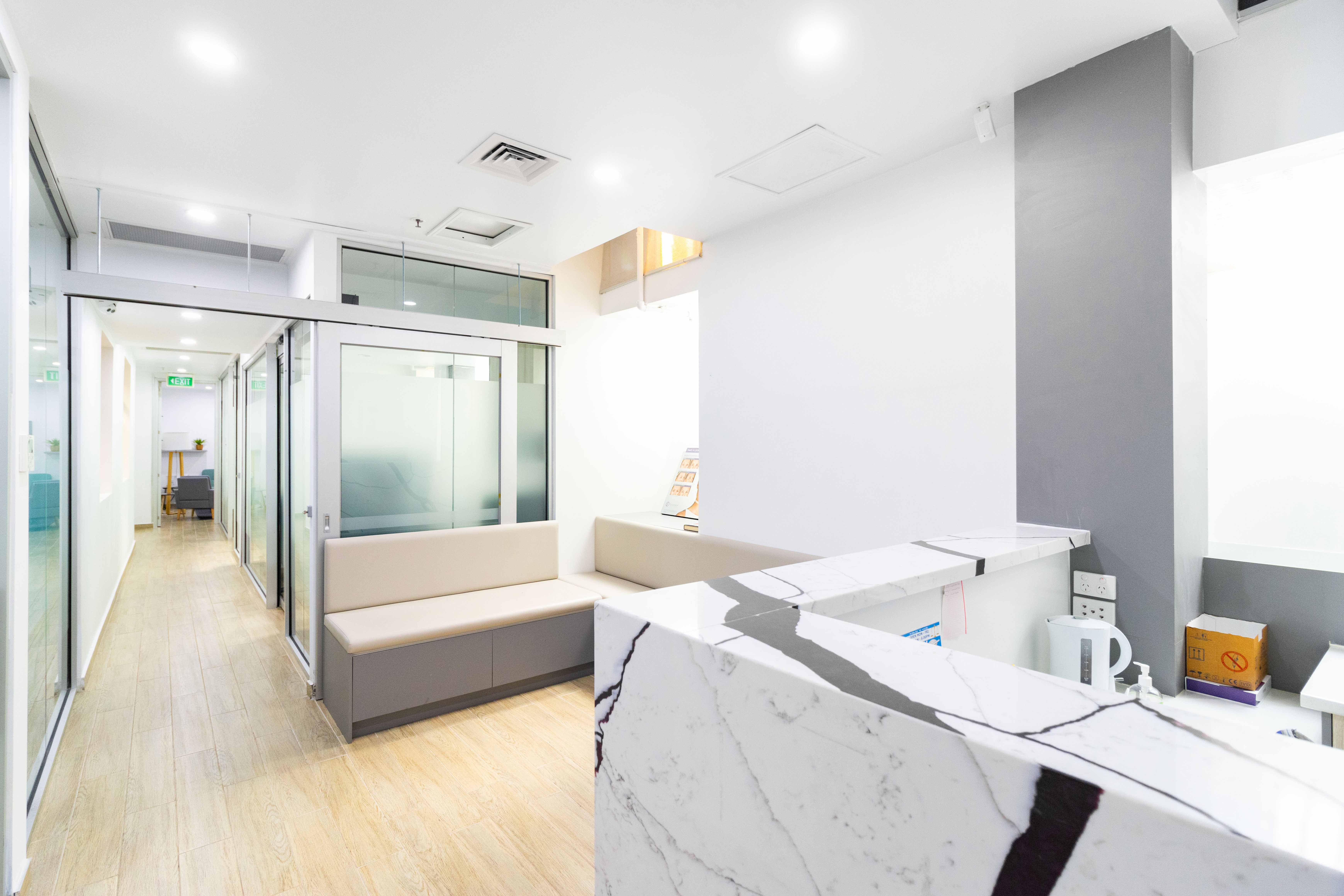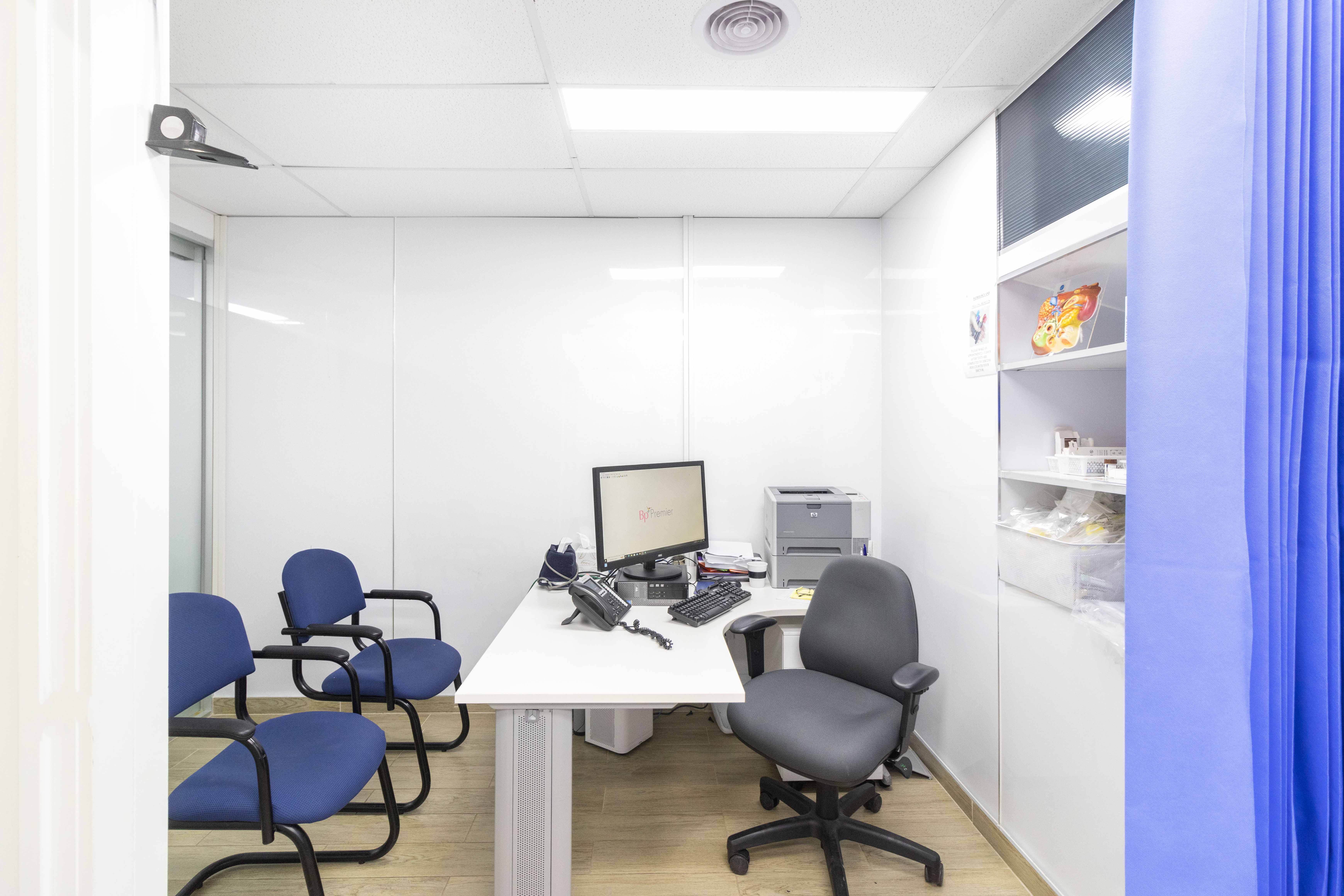 In the heart of Melbourne's cosmopolitan CBD precinct
Offering excellent opportunities
Building area 174sqm approx.
Comprising five separate rooms (Consulting/Procedure Rooms) and an office
Separate reception area with waiting room
Recently refurbished modern fit-out
Suitable for a wide range of health professionals seeking to operate and grow a successful business in a prime location
Trams & Trains at doorstep
Flexible lease terms on offer
Heating & cooling throughout
Available now
For more information please contact Tom Ayfantis on 0408 574 048 or email tom@crsproperty.com.au.


A Superb Position for a Health Centre

A Classic period home makes the ideal location to run a Health or Medical Centre.
Positioned near the Corner of Burwood Rd & Auburn Rd in the Heart of the Prestigious Auburn Village.
Suitable for a wide range of health professionals seeking to work and grow there businesses in the Inner eastern suburbs of Melbourne. Suits Medical and Allied Health Services.
Approved planning permit for a medical centre
Building area 168m2 approx.
Comprises 6 consulting rooms and 2 reception areas
Rear on-site parking for 5 cars
Appropriate for 2 or 3 complimenting health services
Flexible lease terms on offer
Zoning: Neighbourhood Residential Zone
Available immediately
For more information please contact Tom Ayfantis on 0408 574 048 or email tom@crsproperty.com.au.

Specialist consulting room for lease in Box Hill - Elgar Hill Medical Suites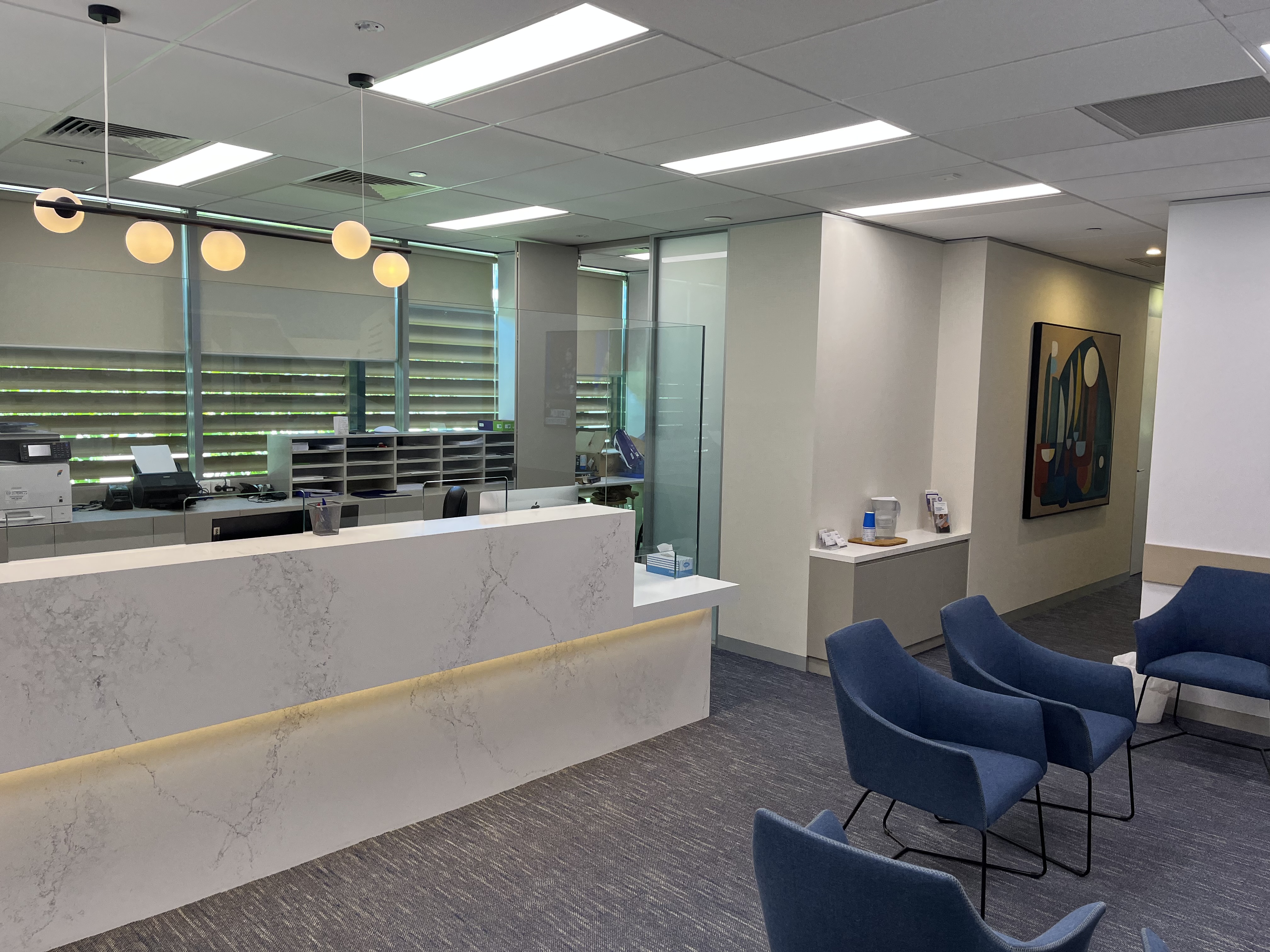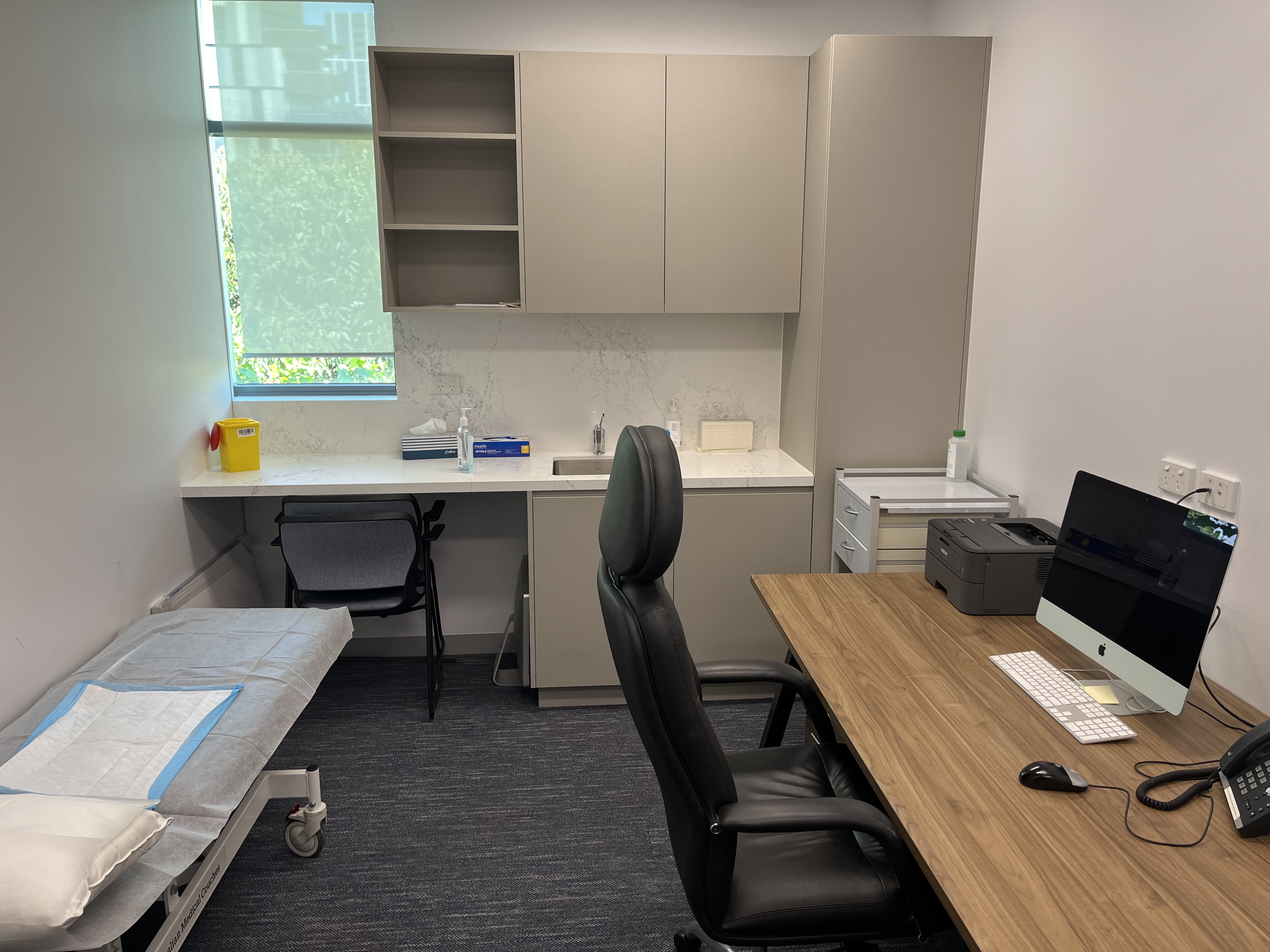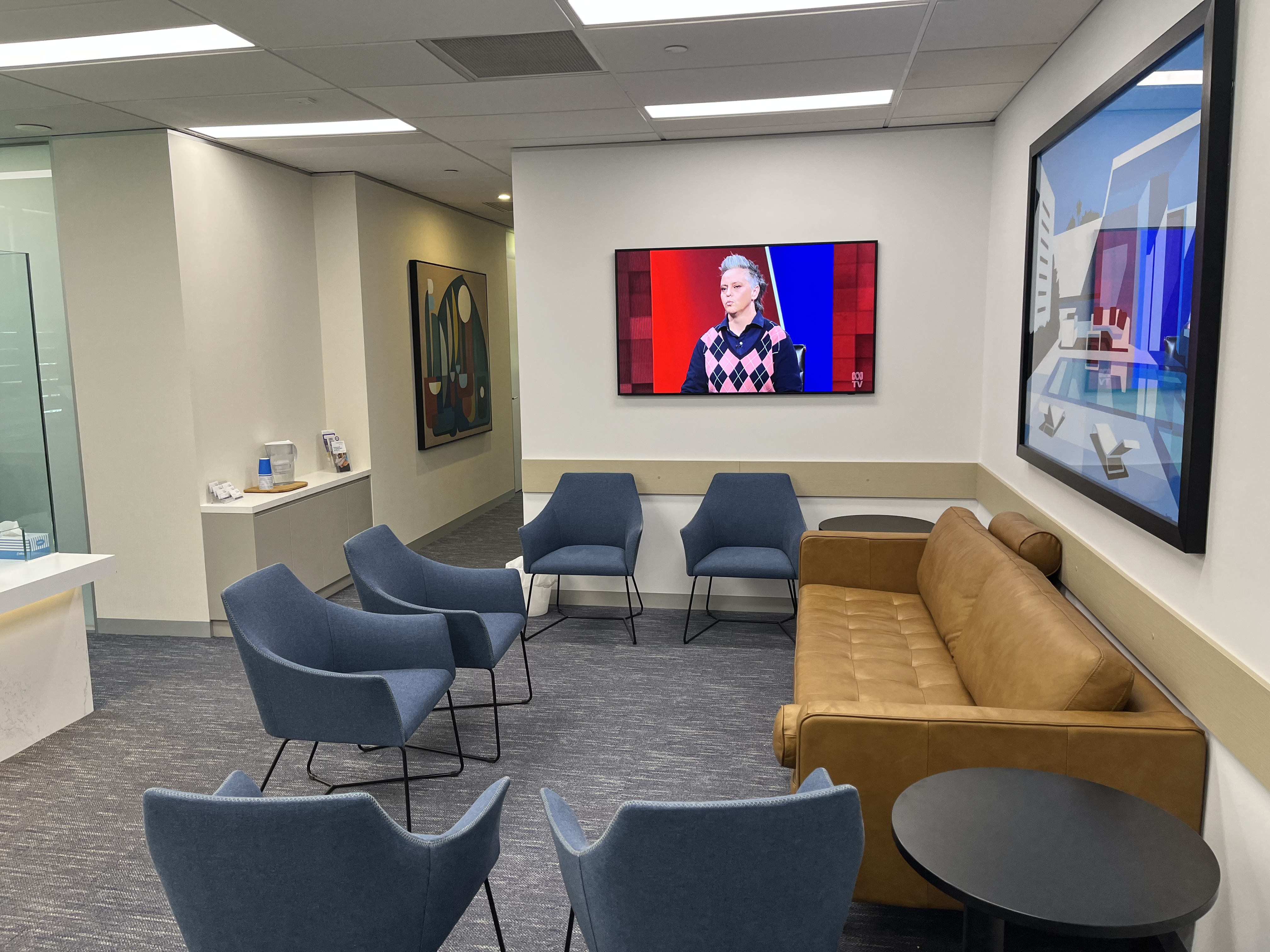 Fully furnished contemporary specialist consulting room available from January 2024 in Arnold Street, Box Hill. Located close to Epworth Eastern and Box Hill Hospitals. Car park available.
Please contact Dr Nicholas Campbell on 0407 398 918 or ncampbell@easternurology.com.au if interested.

Sublease or sessional rooms at Epworth Eastern Towers, Box Hill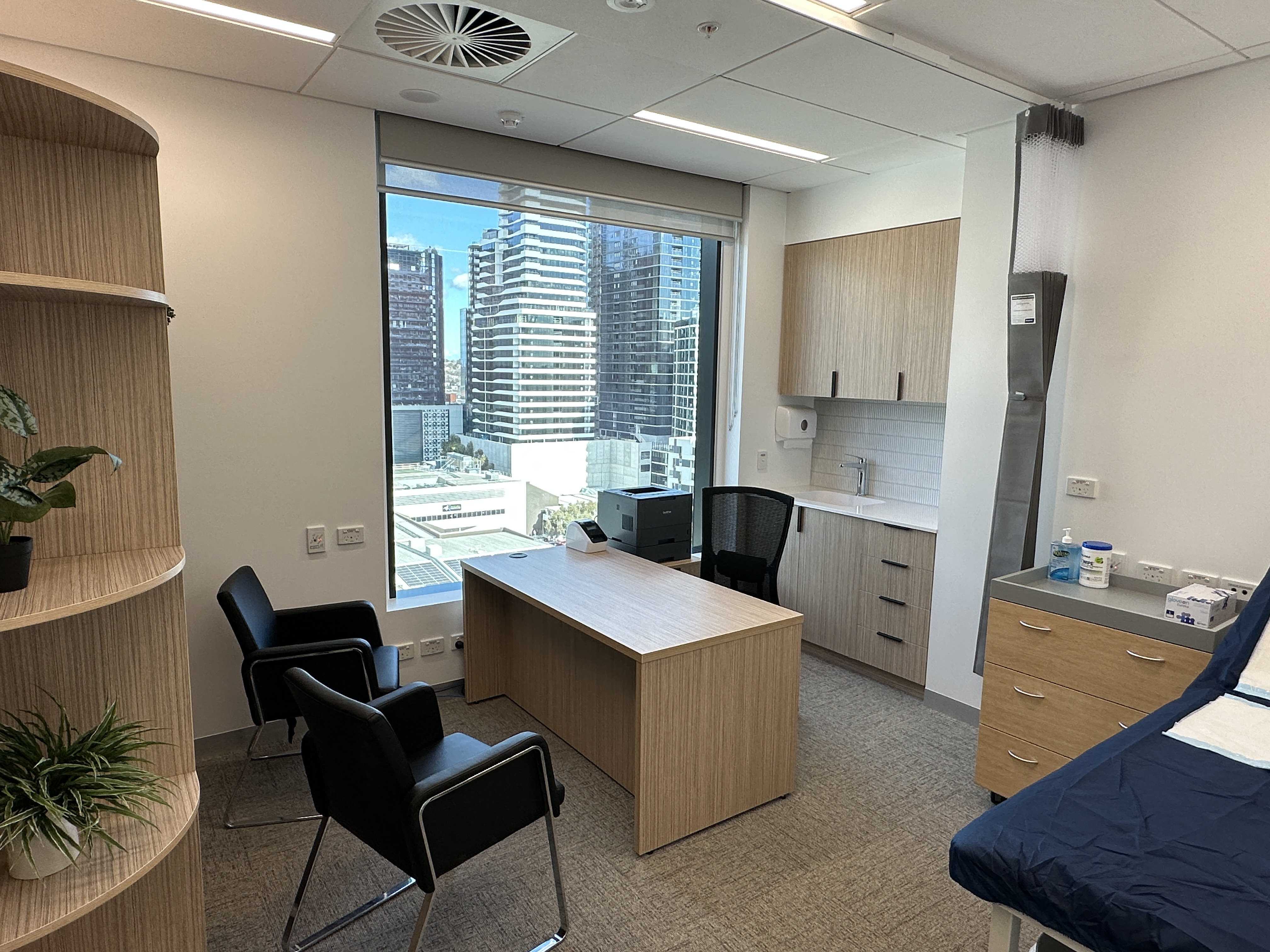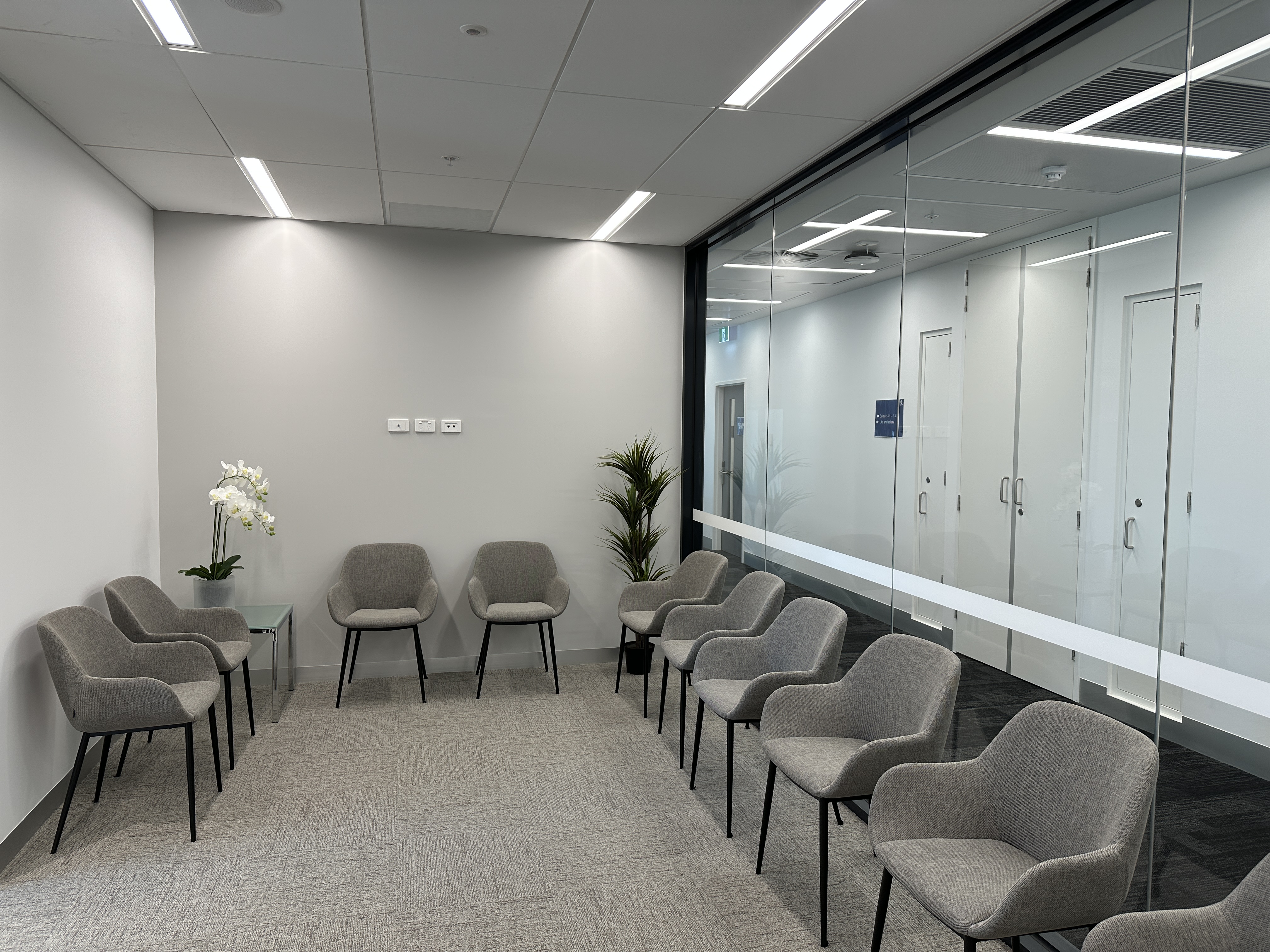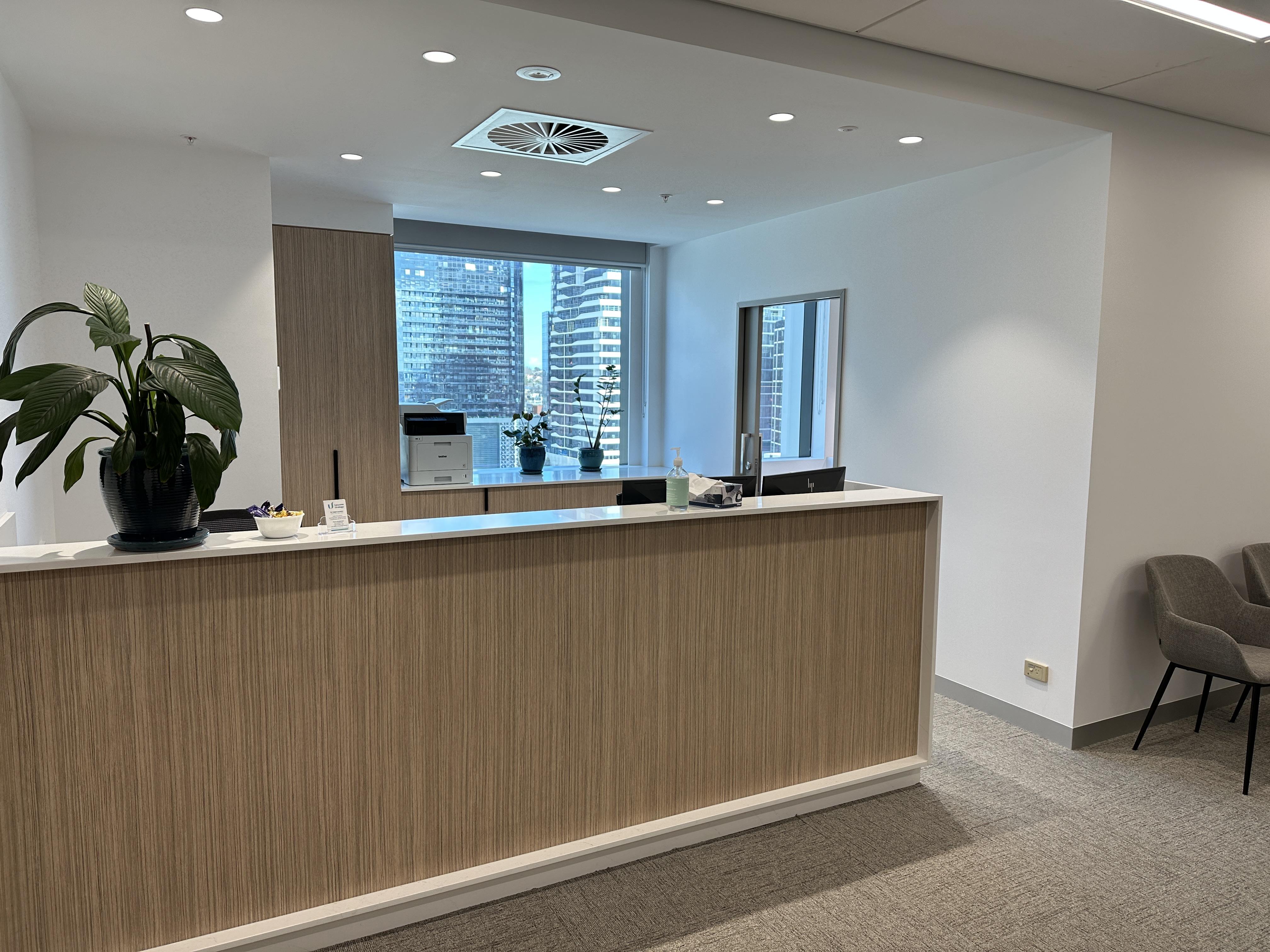 An opportunity exists for sessional use or sublease of a consulting room within a specialist's suite in the new East Wing Tower at Epworth Eastern Hospital - perfect for your entry into this prime medical location and offering a professional experience for your patients.
The building itself is new and has been architecturally designed with market leading finishes and stunning views.
The consulting room has a large window and is fully fitted with couch, sink, ample storage, phone, Wi-Fi, printer and label machine.
Minimal set up would be required for you to start consulting!
Other features include:
Spacious reception area and waiting room.
Large kitchenette.
Easy patient access via foyer straight to lifts from Nelson Road.
Local pathology, radiology and pharmacy.
For more information please contact admin@lecuonaurology.com.au or phone 03 8548 0336
Collingwood – Medical Clinic / Allied Health Space for lease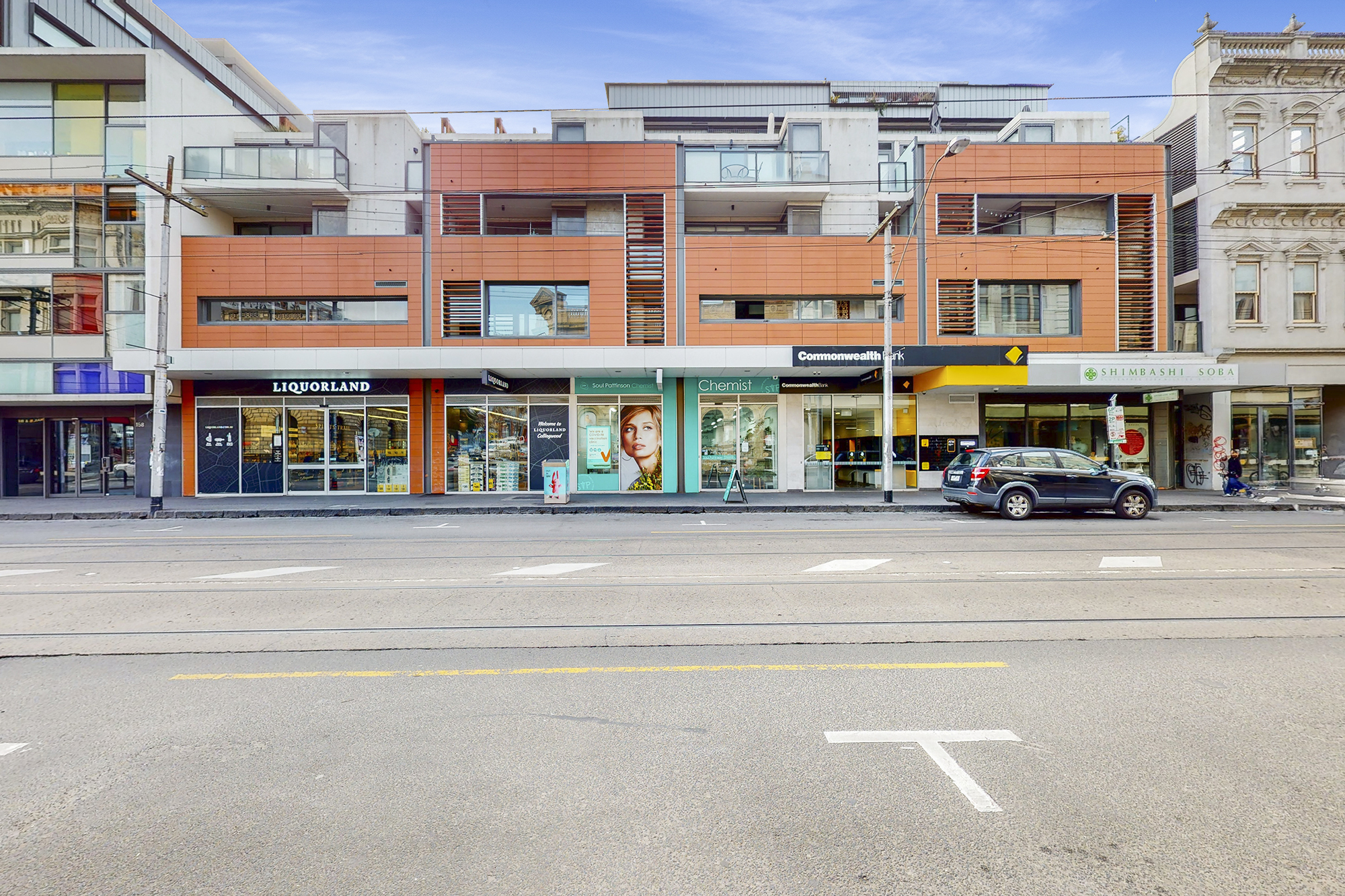 Join our pharmacy and other health professionals in the area to setup your Medical Centre/ Allied- Health rooms on Smith Street in Collingwood.
Approx 90sqm available within the Pharmacy which can be configured and fitted-out according to your requirements.
Also includes Street frontage signage rights to promote your practice.
Please call to organise an inspection, or for a chat about how we can work together.

Brighton: Medical Consulting Rooms available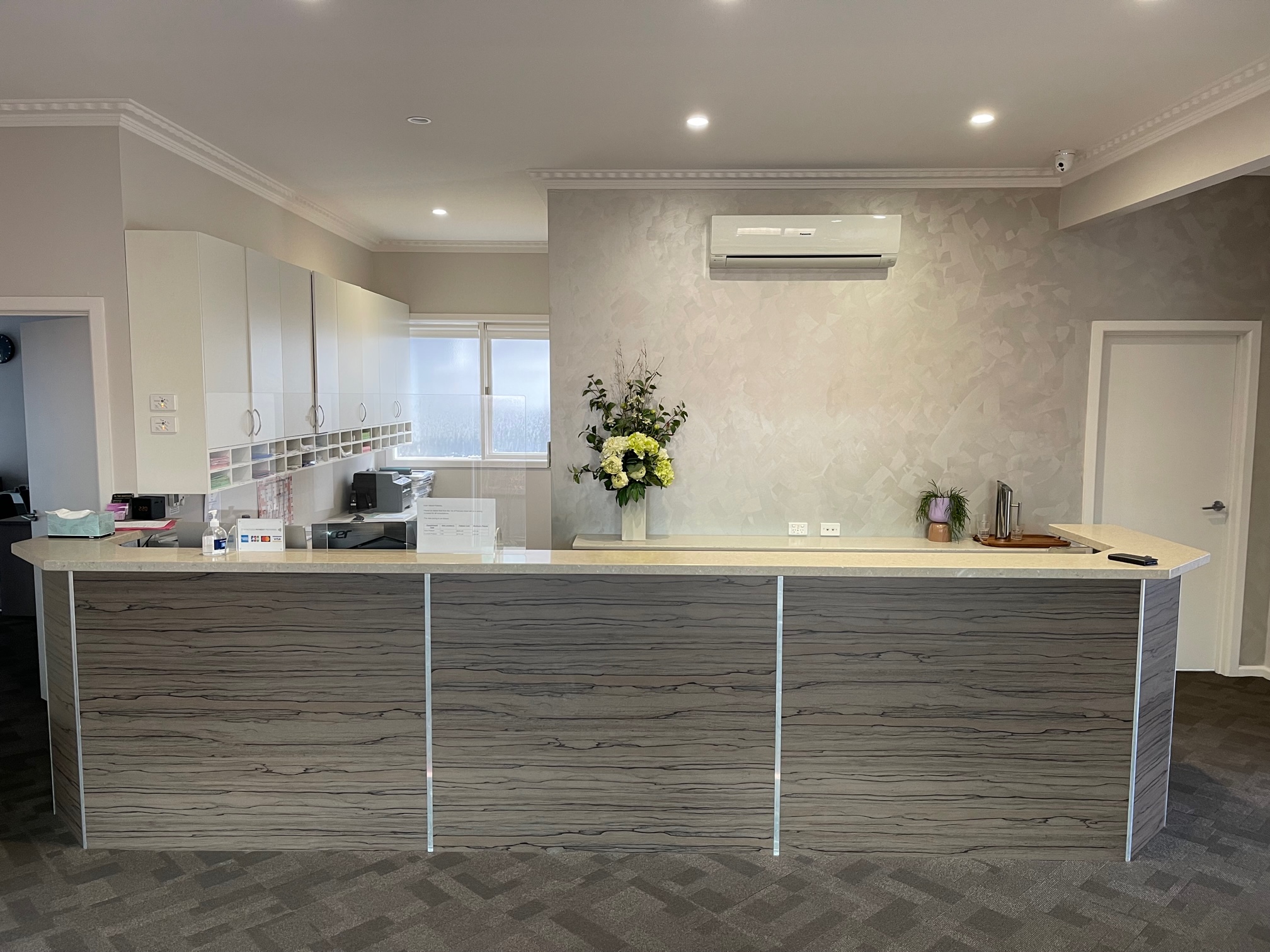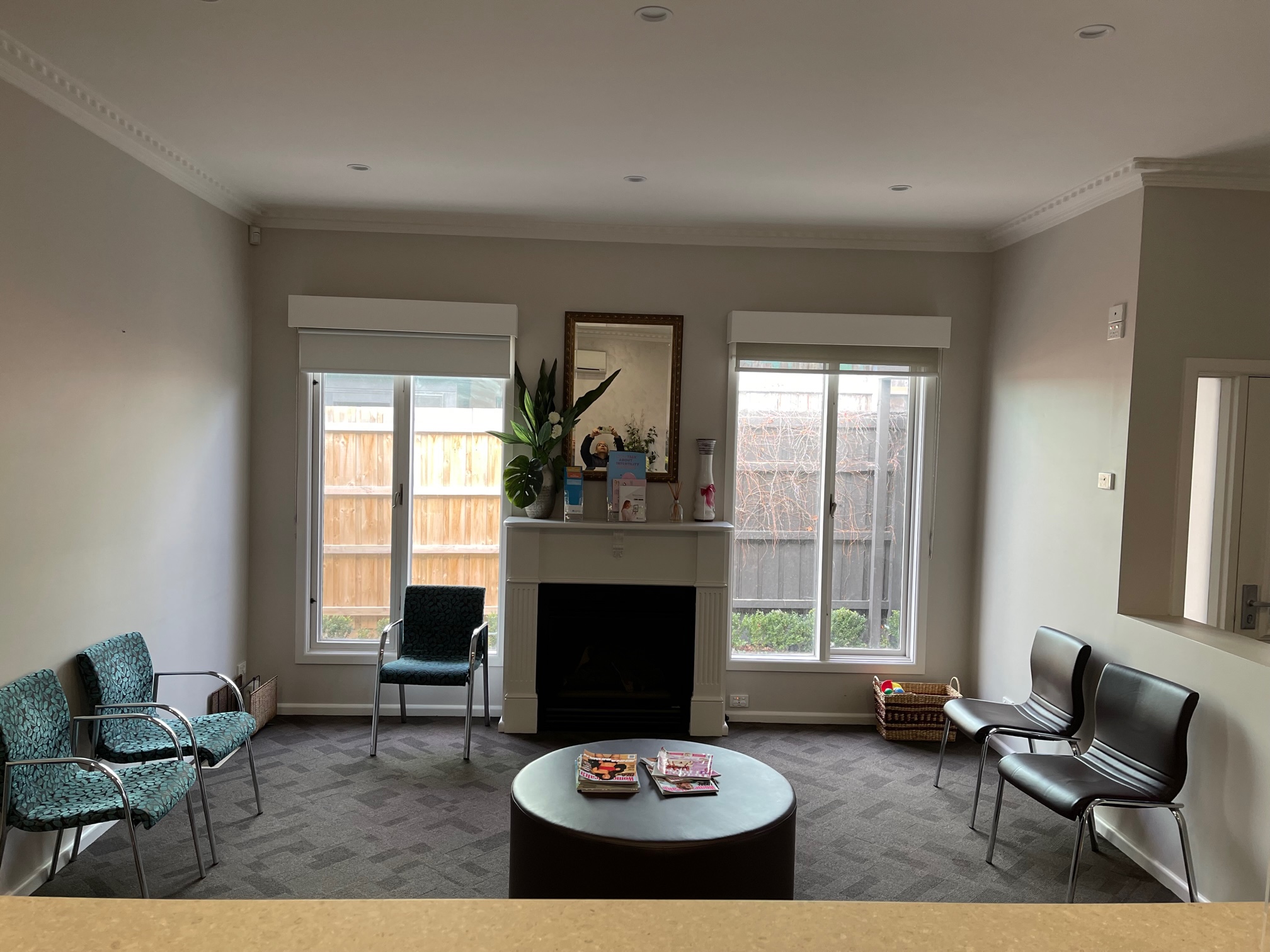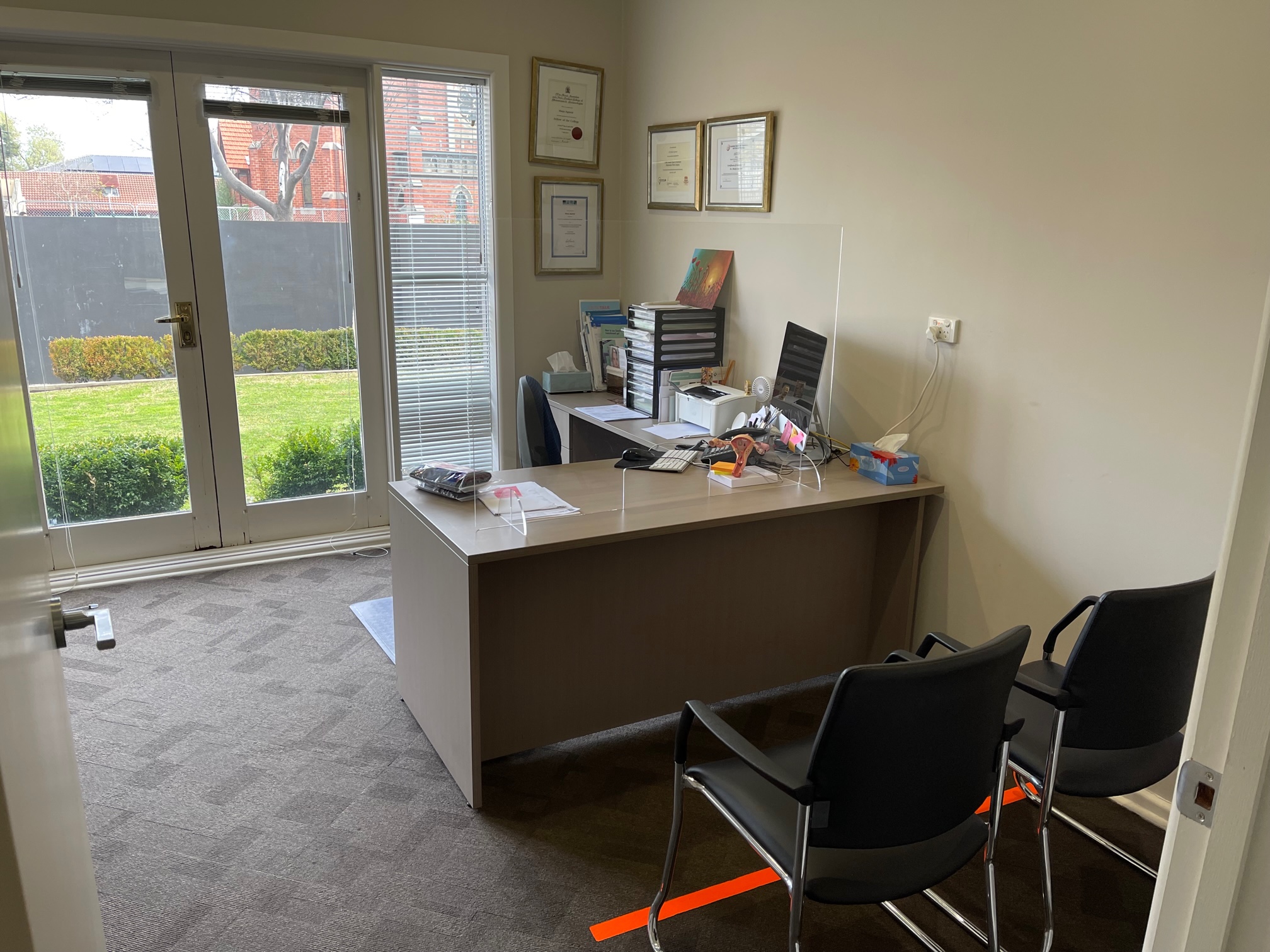 Located in the heart of Brighton, we have modern and fully furnished consulting rooms available for lease.
Brighton Specialist Clinic is a recently constructed medical practice, with three spacious consulting rooms, one procedure room, and a large reception and waiting room area.
The practice has great visibility, given its location on Wilson Street, a vibrant street that includes Brighton Primary School, Brighton Library, Epworth Rehabilitation and a Childcare Centre. It is walking distance from Middle Brighton train station and close by bus stops.
Sublease is available on a full-time or part-time basis.
For further information, please contact Dr Dinesh Agarwal at dineshagarwal@bigpond.com

Ericton House Consulting Rooms
Ericton House Consulting Rooms is a boutique medical specialist practice, located in the heart of Ivanhoe, with ample parking and good public transport. We currently have a room available for full-time rental (with or without administrative support) as well as daily room rental with administrative support.
Ericton House is an attractive, converted and renovated Victorian House. The rooms have a pleasant outlook, split system air conditioning and hydronic heating. The setting and facilities lends itself to any medical specialist practice that does not require a treatment room.
Medical Director Clinical medical software and Medical Director Bluechip appointment software
E-prescribing and secure remote file access
Secure Helix Telehealth
We have a developed referral network for psychiatrists, and would welcome the opportunity to develop a referral network with other medical specialists
Please contact Dr Halimah Hassan, Psychiatrist and Practice Director
P: 03 9497 1428
M: 0402 395 426
E: drhalimahhassan@outlook.com
erictonhouse.com.au
General Practice Clinic For Sale (Business only)
GP practice in a prime location in Hoppers Crossing.
Busy practice, established in 1997 with a large patient base.
Suits a group of doctors to replace retiring doctors.
The clinic is fully accredited, has 4 consulting rooms, treatment room and pathology on site.
Furniture, vaccine fridges, computers etc. are included.
Price negotiable.
Please contact the Practice Manager:
Email dr.awi@outlook.com
Mobile 0423 721 191

Sublease - Medical Consulting Rooms, Epworth-Freemasons Hospital
Suitable for Specialist Surgeon or Physician wanting rooms in a large centrally located hospital environment with good parking facilities.
Comprising of:
3 x Consulting Rooms
2 x Treatment Rooms
Large Reception Desk (3 x receptionists)
Large Waiting Room (10 x patient seats)
Ground Floor with excellent street access for disabled with drop off zone next to clinic.
Sublease available on a Part-Time or Sessional (0.5 DAY) basis.
Full-Time occupancy is also available.
Location: Suite 1, Ground Floor, 124 Grey Street, East Melbourne Vic 3002
Further Information:
Tel: 03 9654 3799 (Business Hours) or e-mail: admin@dimitroulis.com
Melbourne Oral Medicine Centre - Rooms for Lease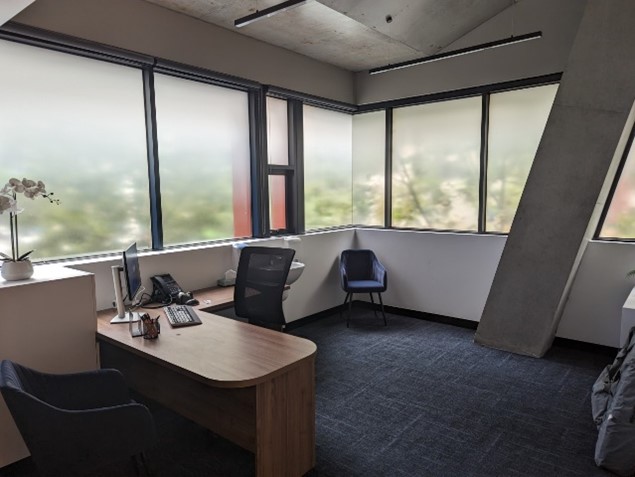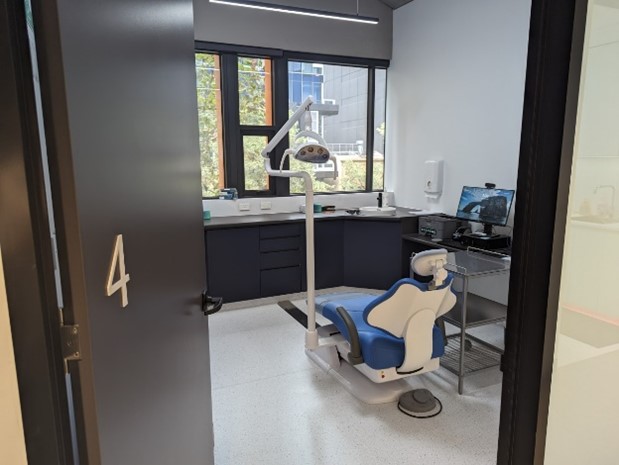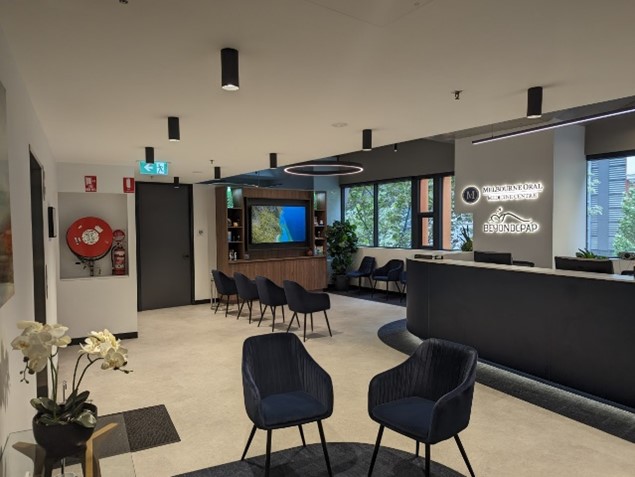 Melbourne Oral Medicine Centre is an exciting new multidisciplinary clinical facility, designed and built for A /Professor Michael Stubbs, Oral Medicine specialist. The centre is located in the Eureka Tower, Level 2, 70 City Road with carpark space within the building onsite and a 5-minute walk for patients from Flinders Street Railway Station
The new facility built has 5 consultation rooms available. Two rooms are for visiting specialist consultation offices and three rooms for procedures/consultation rooms. This is in addition to the three consult/procedure rooms already being used for oral medicine clinical services.
Dedicated carparking space in the neighbouring Wilson car park will be included in the sessional rental rate for the colleague to park.
The facility has been created to better integrate patient services in Oral Medicine, with other specialist fields, namely (but not exclusively):
Oral Maxillo Facial Surgery
Ear Nose and Throat
Pain management services
Pain Psychology/Psychiatry
Dermatology
Plastics
Neurology with particular interest in Botox and Headache/Facial pain management
The board room has been designed to enable groups of up to 30 colleagues for education purposes with onsite catering facilities also available.
The rooms have a fully equipped sterilization facility with dedicated sterilization staff.
If you are considering relocating, why don't you come and join us? The rooms won't remain available for long.
For further information please contact Malcolm, Practice Manager, on 03 9663 2272 to arrange a time that is suitable for you to inspect the facility.
Purchase business/lease/option to purchase property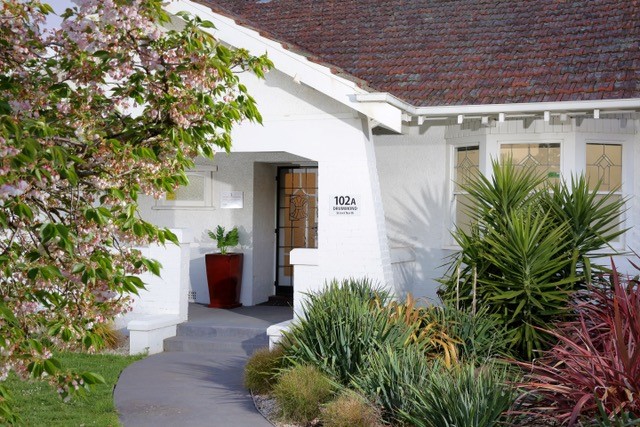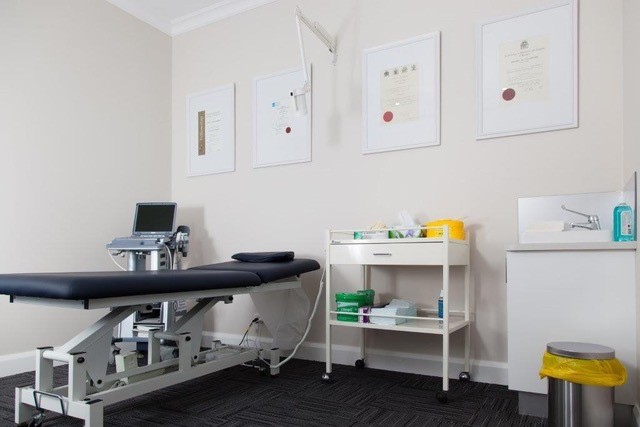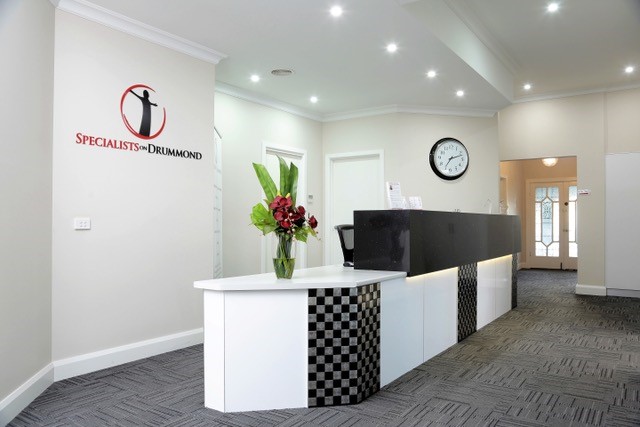 Specialists on Drummond opened in 2014, and has an established referral network for existing mixed specialists and complementary therapies, adding to growing value and opportunities.
5 multi-purpose consulting rooms and treatment procedure room with existing modern fit out, opportunity to walk in.
Medical consulting room 248 m2 Market Value $340/m2.
Market rent per annum $114,830.
20 off-street parking spaces are an integral part of the land provided, and currently commands secondary rental returns.
Ballarat Central is some 700m north of Ballarat CBD and is within the medical precinct being near both Grampians Health and St John of God Hospitals.
Ballarat is one of the largest inland cities in Australia and is expected to grow to 120,000 by 2026 and up to 144,000 by 2040. It's the third largest and fastest growing city in Victoria.
Please send enquires to Ruth@specialistsondrummond.com.au.
Glen Iris: Spacious Consulting Suites Available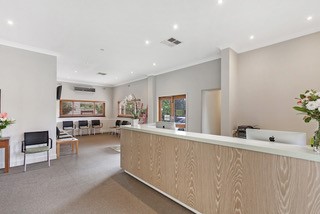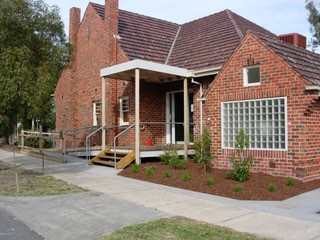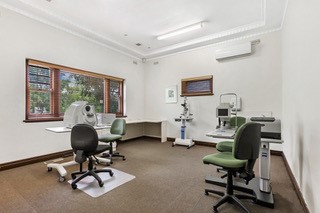 Up to 3 spacious consulting suites are available immediately for medical, specialist and allied health practitioners to lease permanently or on a sessional basis with flexible terms.
Highlights include:
Located at 258 Warrigal Road, Glen Iris close to Burwood village shops, banks, cafes
Short walk to Delmont Private Hospital
Built in desks, storage, and air-conditioning in suites
On-site parking
Public transport (bus and tram) within 50m
Reception and waiting area
NBN provided
Treatment room equipped with a fully reclining chair
Staff kitchen
Disabled bathroom and ramp access
Please contact Dr Joanna Dondey on 0416 099 614 or joeypouch@mac.com

East Melbourne: Ground Floor Medical & Allied Health Suites For Lease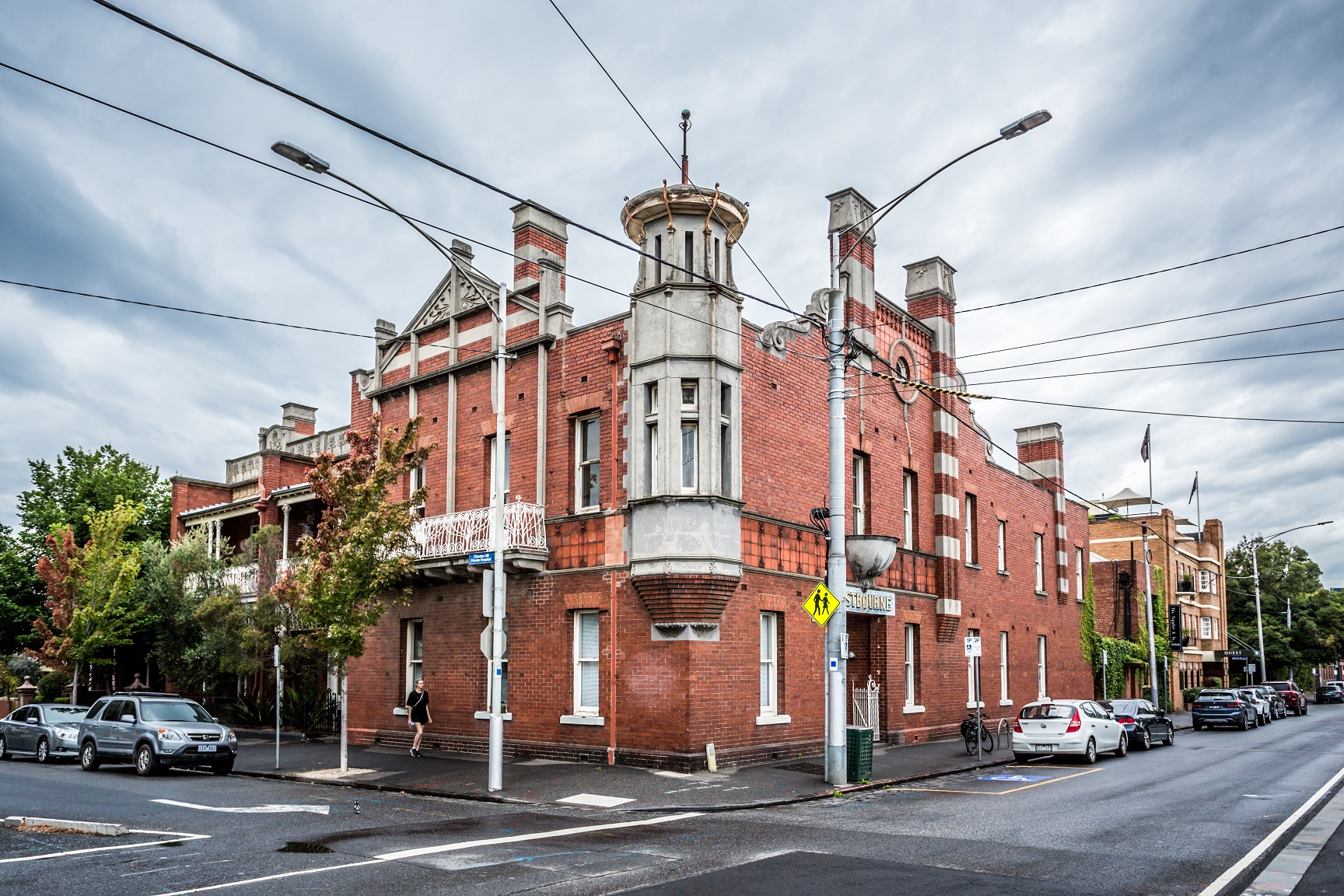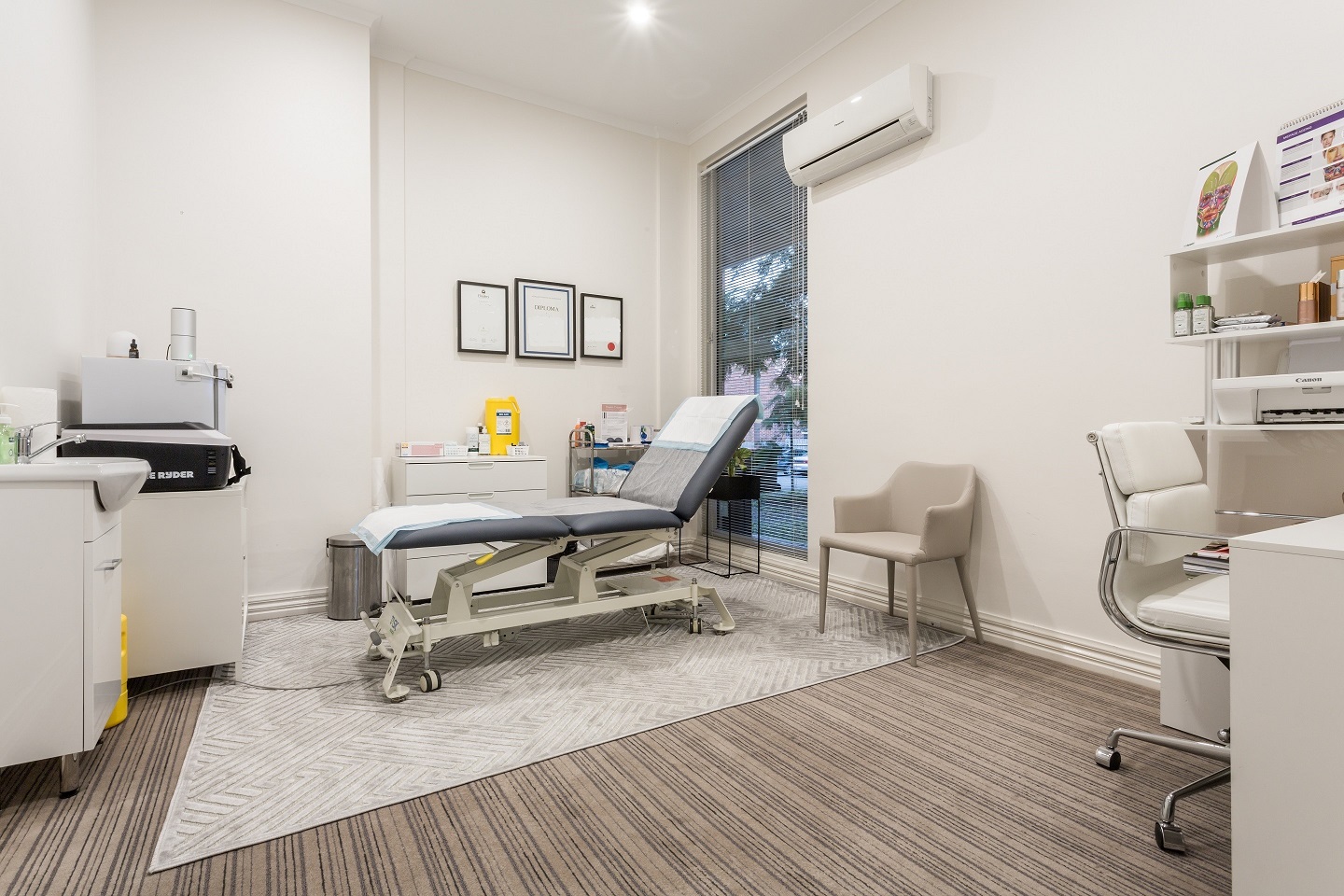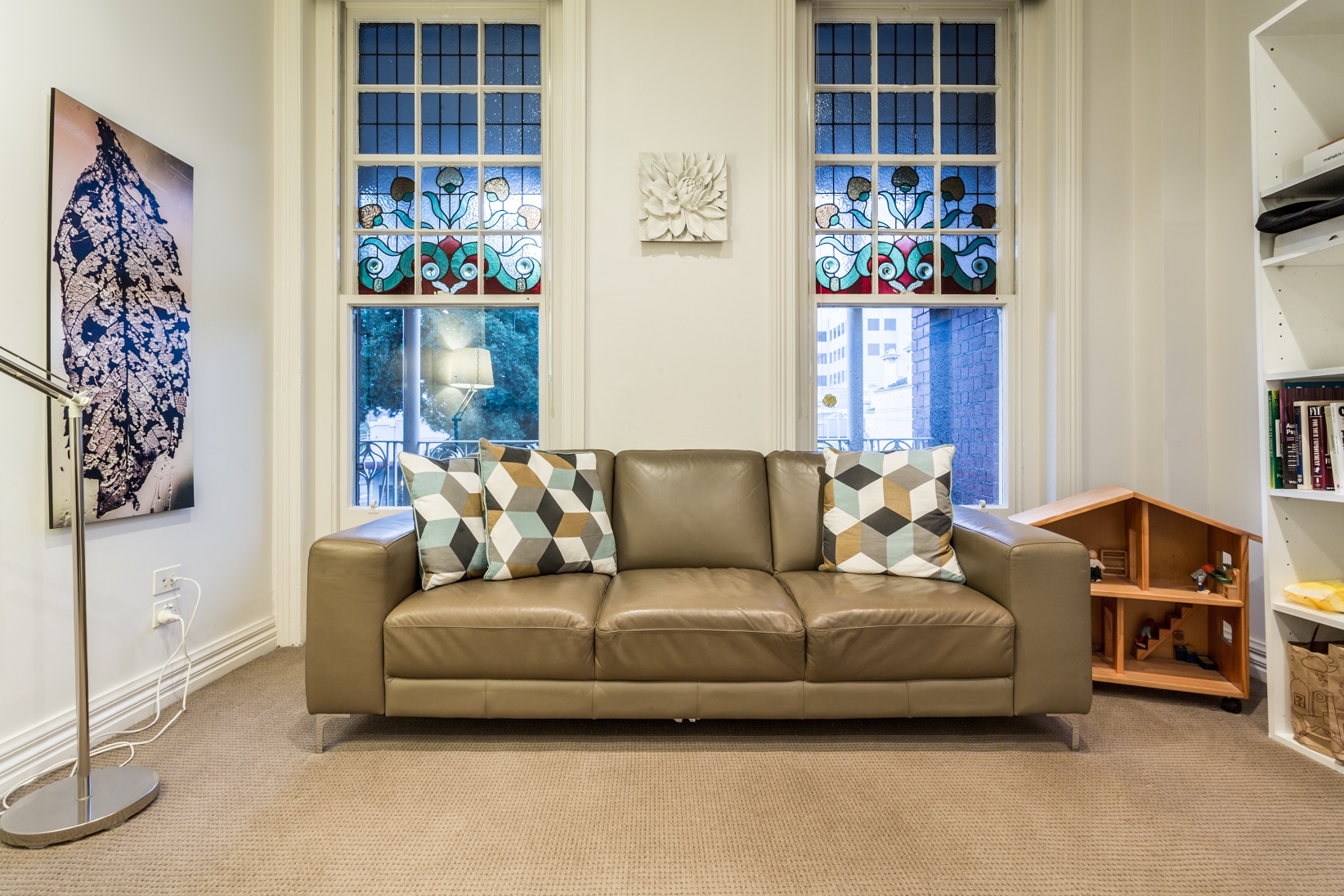 Join our friendly multi-disciplinary professionals including Allied Health Practitioners, Psychologists and Psychiatrists.
Located in a stunning heritage listed building (circa 1903) within the inner city health precinct of East Melbourne, Eastbourne Professional Health Suites has been lovingly renovated into 55 soundproof, comfortable and relaxing modern suites. Set over two floors the building offers 3 large foyers, a private waiting area, two large reception areas (1 available for lease), a practitioner only kitchen, large modern practitioner lounge plus 4 bathrooms.
Rooms range from 10 to 20sqm, each offering high ceilings, good natural light, heating & cooling, Wi-Fi and modern furnishings with the flexibility to add your own personal touches. All utilities included within the daily rate.
62 Wellington Parade is within easy access to all forms of public transport and abundance of street parking in the area. Parking facilities are available, if required for Practitioners, at an additional rate.
To find out about our latest room rates and packages or to arrange an inspection, please contact Amanda Kohler on 0491 982 249 or visit our www.eastbourne.com.au
Fully furnished consulting rooms with full secretarial support available immediately
Located in the heart of Geelong, we offer newly renovated, modern and fully furnished consulting rooms only 100 metres from Geelong Hospital.
Ideally suited for a specialist physician/surgeon looking to establish themselves in Geelong.
We are an established boutique specialist medical practice.
Friendly, efficient and experienced reception staff.
First class medical software (Zedmed)
Wheelchair access for patients
Spacious patient waiting room
Internet, phone and fax
Disabled toilet
If you have any queries, please contact Anish by email on geelongrespiratorysleep@gmail.com
Newly Renovated Hawthorn Specialist Consulting Suites for Lease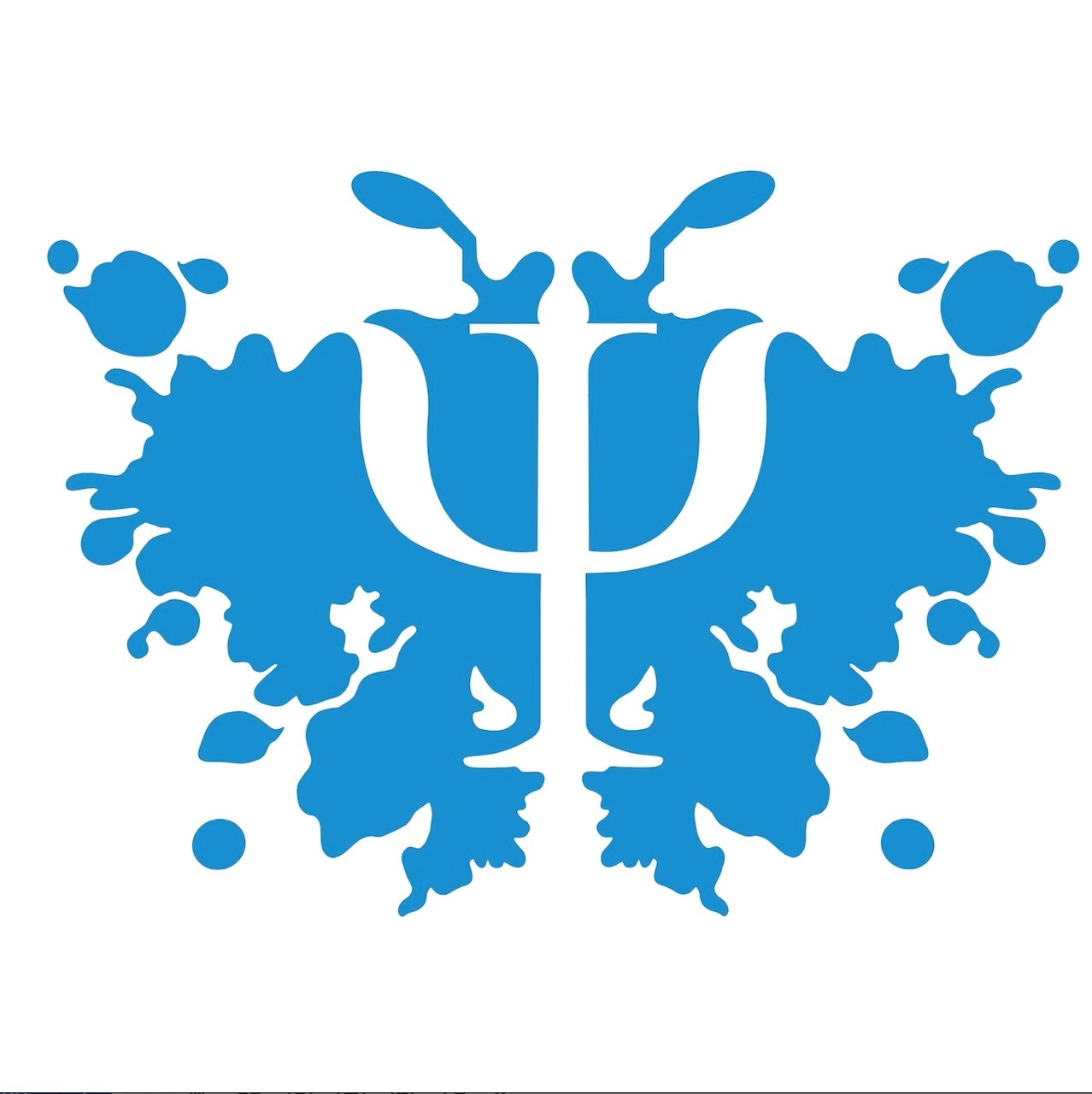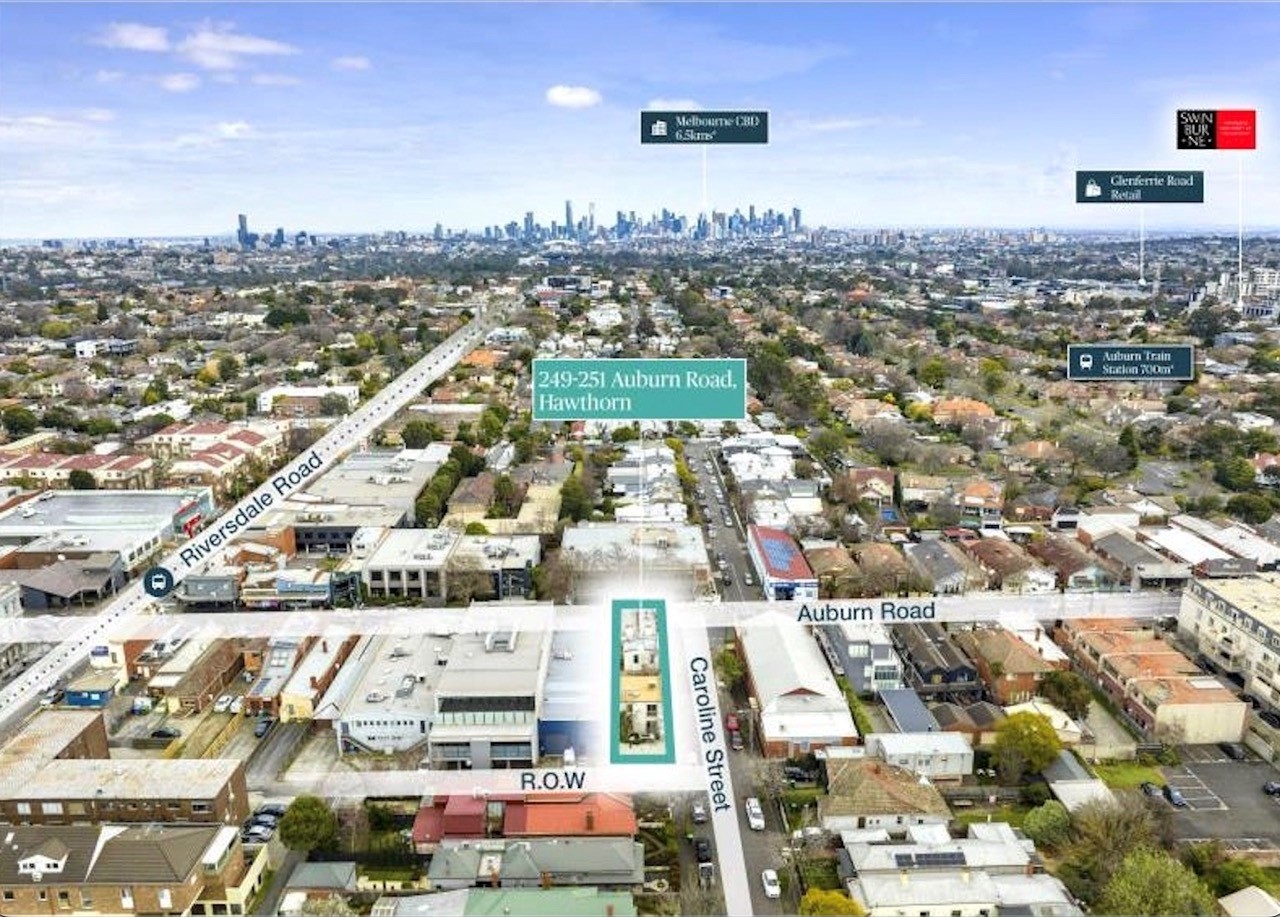 Up to 4 newly renovated consulting suites are available for medical, specialist and allied health practitioners to lease permanently or on a sessional basis with flexible terms.
Corner location on prestigous 249 Auburn Road, Hawthorn with nearby cafes/shops
Purpose built renovation with high end furniture and décor
Ample street parking and easy walking distance to train and tram
Spacious waiting area
High speed internet provided
Large meeting room available
Staff kitchen
Please contact Dr Steven Chau on 0403 168 183 or admin@melbournementalhealth.com.au
Suite available in Footscray for Lease/Sub-Lease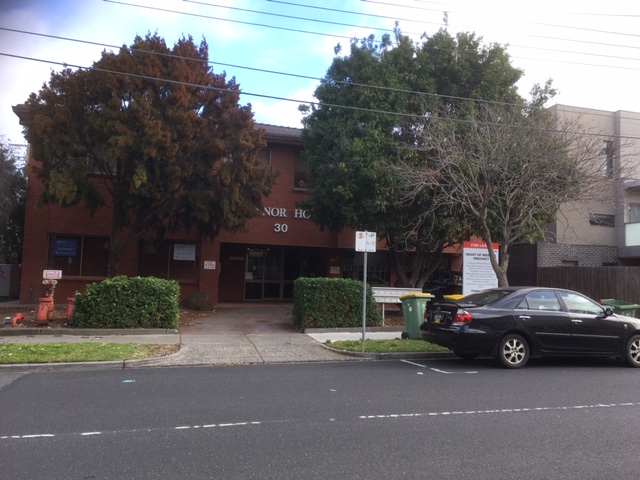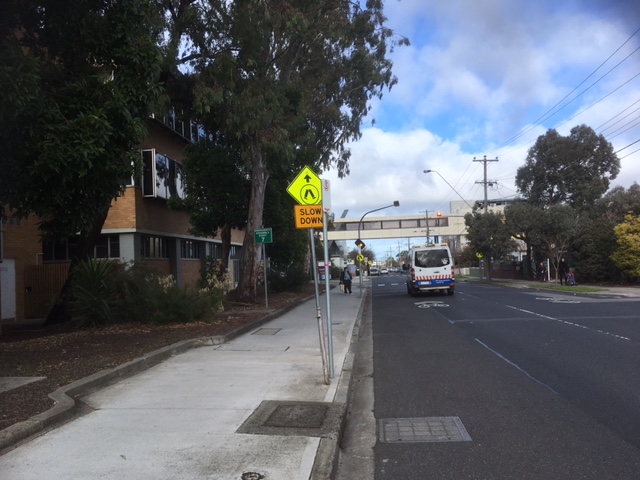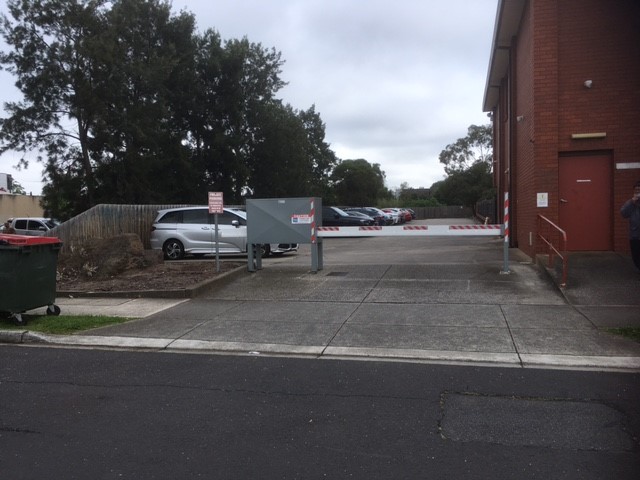 Suite 4A, 30 Eleanor Street, Footscray
Share part of suite with a long established practitioner ENT Specialist or as a whole.
Building area 120 sq. m. approx.
Heart of medical precinct opposite Western Health & WPH Hospitals
Two consulting rooms plus reception room, abundant natural light and wheelchair access
Excellent condition built for medical & allied health services
Well maintained building, on site secured car parks
Favourable long lease terms available and rental negotiable. Inspection by appointment only.
Call Frank Impala on 0418 922 669 or email afaimpala@westnet.com.au
Consulting suites available in Black Rock for Lease
Our boutique clinic is situated a few doors down from Sandringham hospital. We have 3 large, renovated rooms with ample natural lighting, and air conditioning, available for lease.
Internet connection is provided.
Please contact:
Dr Siamak Mardani on 0423 424 766
Or phone: 03 8521 0777
Or email: yoursmilehouse@gmail.com
Spacious Consulting Suites & Treatment Room in Burwood East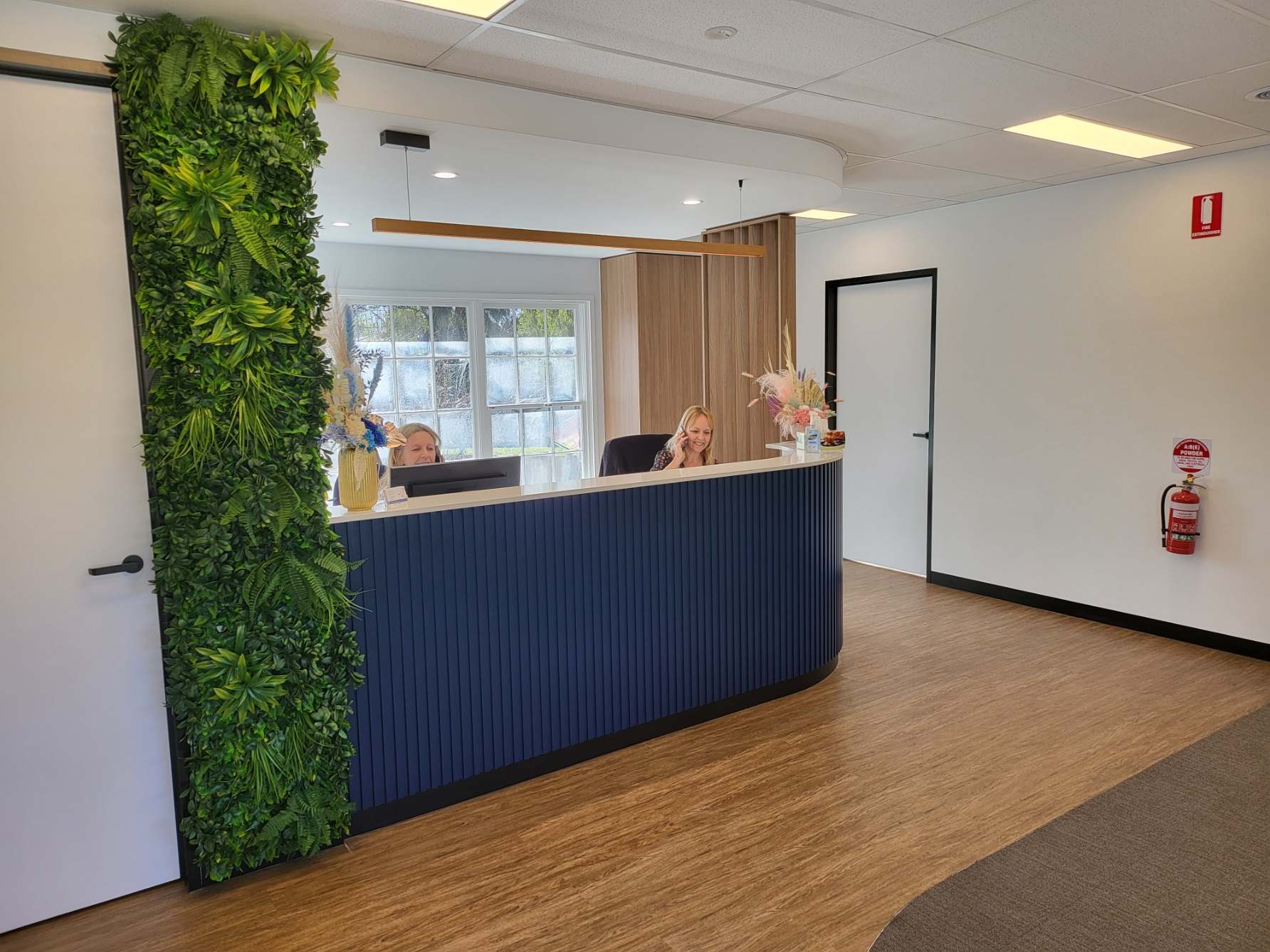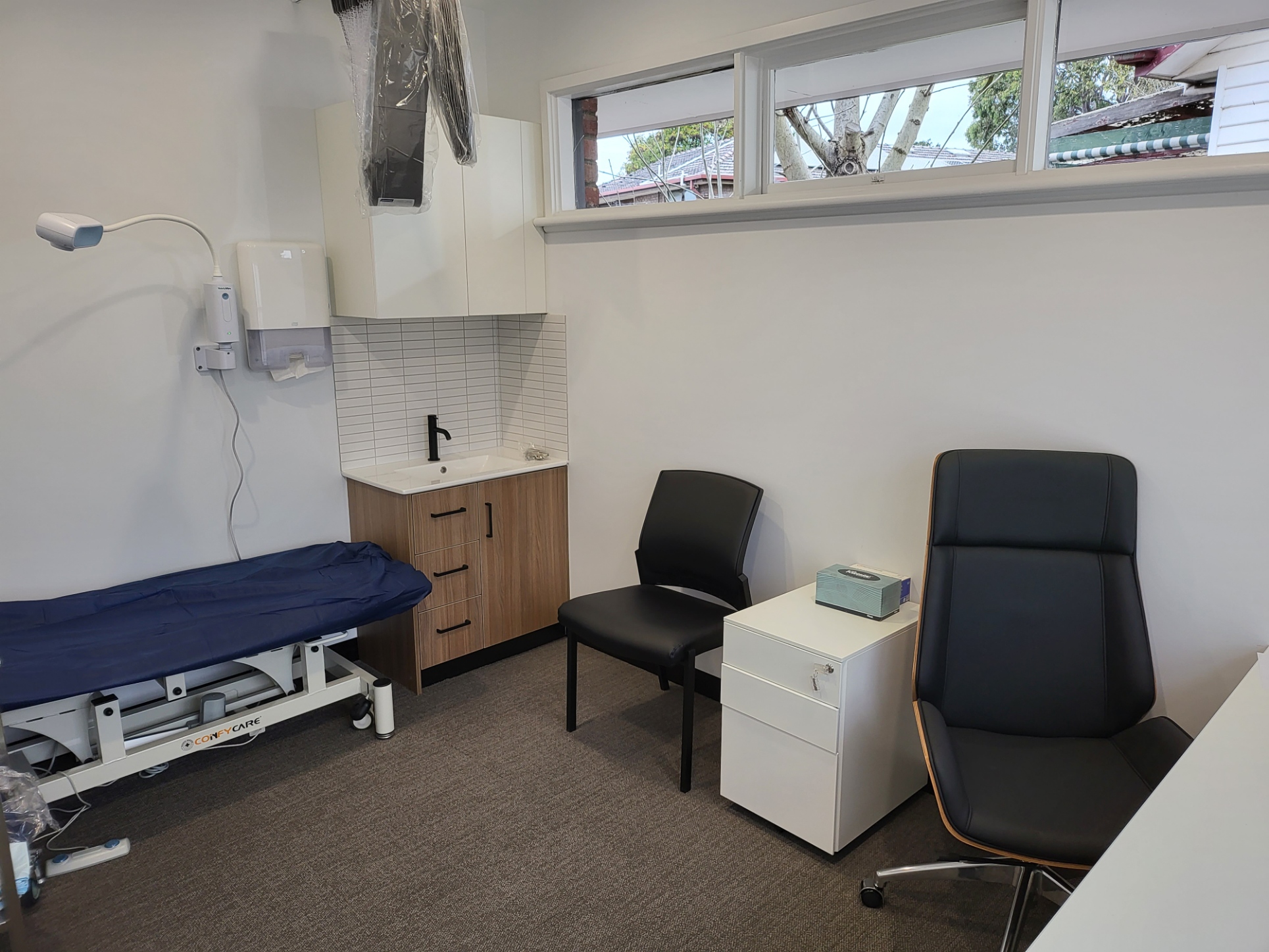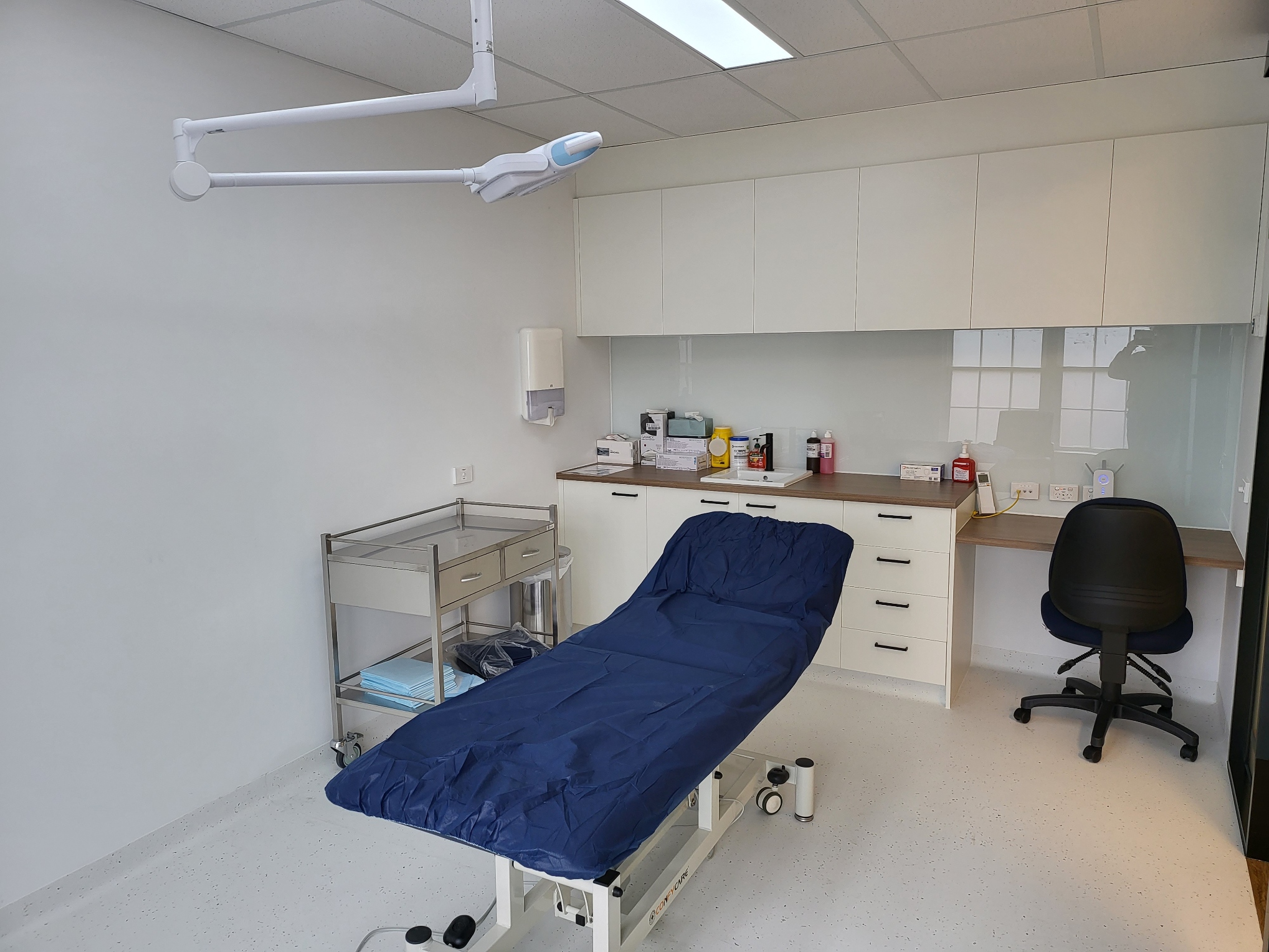 Burwood Specialist Care is a newly renovated practice for medical, specialist and allied health practitioners. There are 3 Consulting Suites and 1 Treatment Room available for Permanent or Sessional bookings with a modern reception and waiting area with off street, on site car parking.
Close to many private hospitals and health services:
Epworth Eastern - 7 minutes
Knox Private - 11 minutes
Mitcham Private - 12 minutes
Monash Medical Centre - 17 minutes
Public transport nearby for patients.
Please call Dr Michael Wu, or Leighann Cox (Practice Manager) on 03 9830 8862 or email admin@mwvascular.com.au for further information.
A New Medical Hub is Coming to Murrumbeena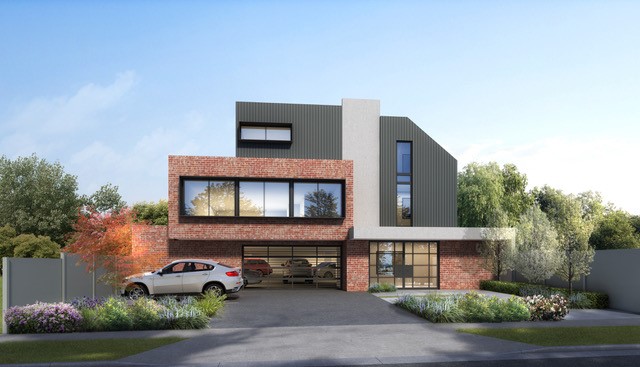 One Space Health is a brand new, state of the art medical hub, purpose built for medical and allied health practitioners.
Current tenants:
Orthopedic Surgeon (Hip & Knee)
Rheumatologist
Physiotherapy
Orthotist
Osteopathy
Psychologist
Are you a medical or allied health practitioner looking for a new space to consult patients? Get in touch on (03) 8506 4632
133 Murrumbeena Road Murrumbeena
enquiries@onespacehealth.com.au | www.onespacehealth.com.au
Specialist Consulting Rooms for Lease in modern facilities in Highett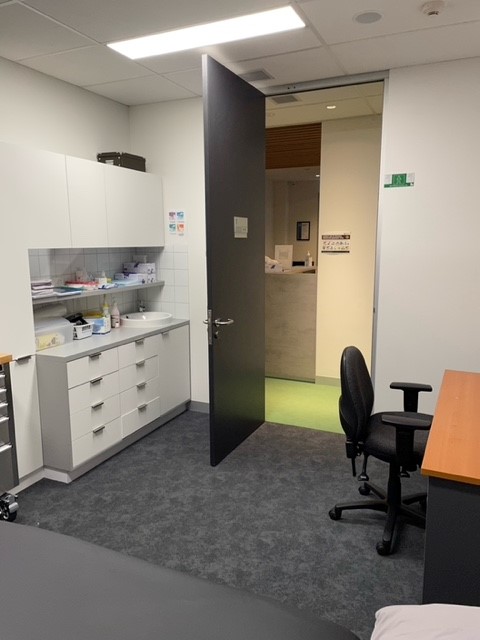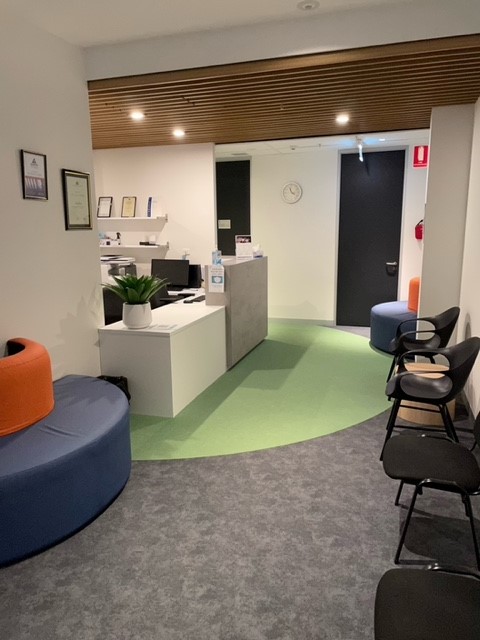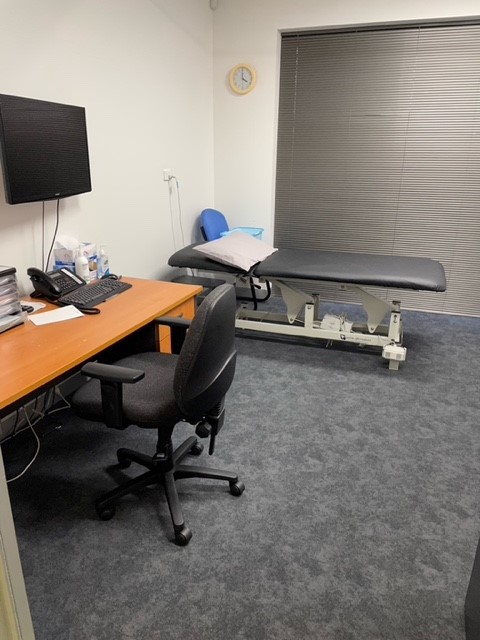 Up to 5 Permanent or sessional rooms with reception area. Wifi and data available.
Located on ground floor of Nepean Health Care in prominent position Nepean Highway Highett.
Purpose built facility with underground parking and lift. Rooms are available for flexible arrangements or permanent leases if required.
Currently used in flexible arrangement by Cardiologists, Psychiatrists and psychologists.
Allied health on premises and upper floor houses a large general practice with 18 doctors.
Please call Leanne Howell to discuss how we can help on 03 9555 1000
Or email l.howell@nepeanhc.com.au or Dr Gary Pellizzari on garypell6@gmail.com
Office for Lease - 12 Nelson Road, Box Hill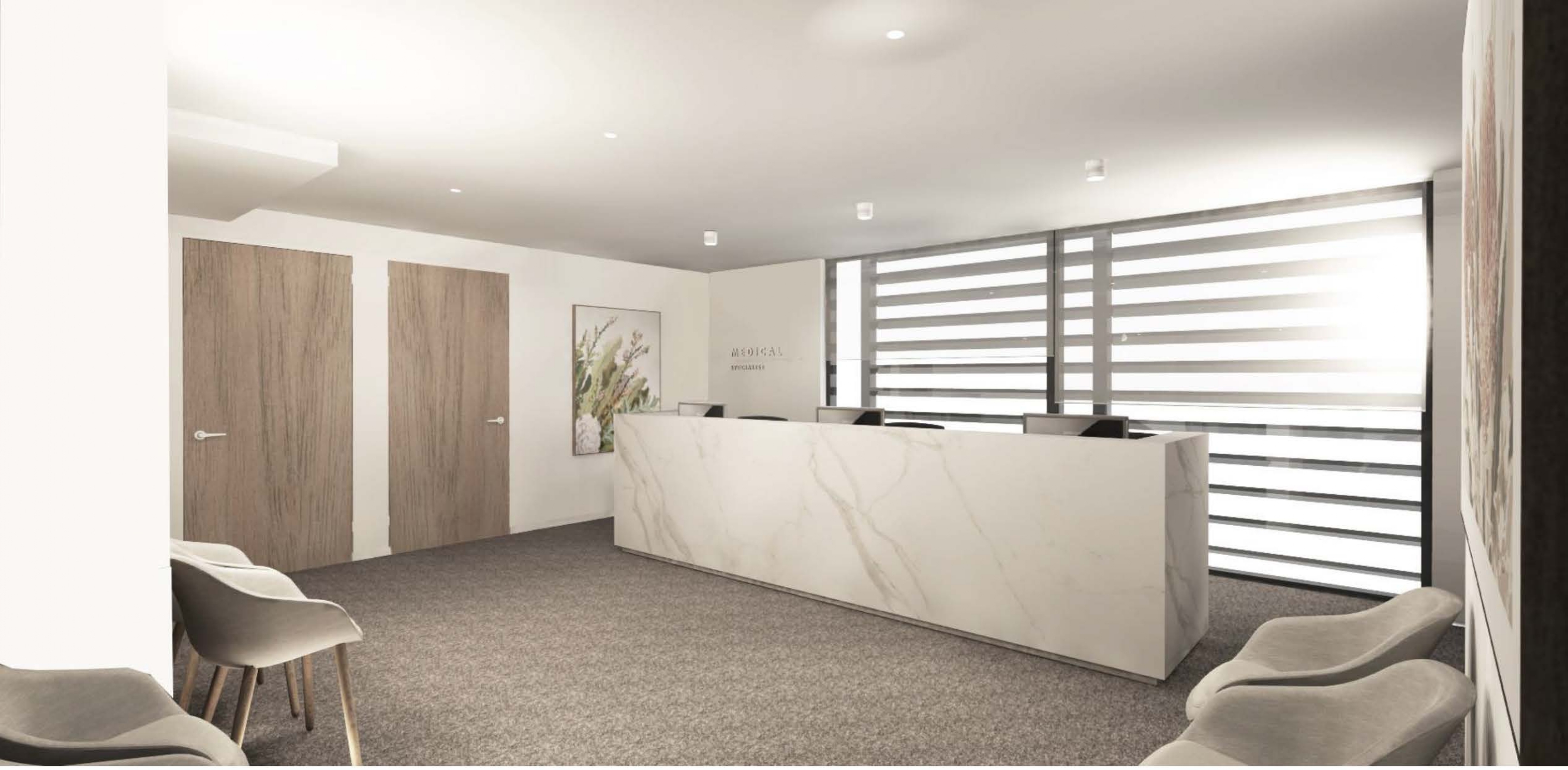 Across the road from Epworth Eastern and next door to RSL
2 consulting rooms, tearoom and large reception/waiting area
Please contact Dr George Proimos
Mobile 0408 382 238 | Email gpro1960@gmail.com
3 Consulting Rooms available for lease in the heart of Kew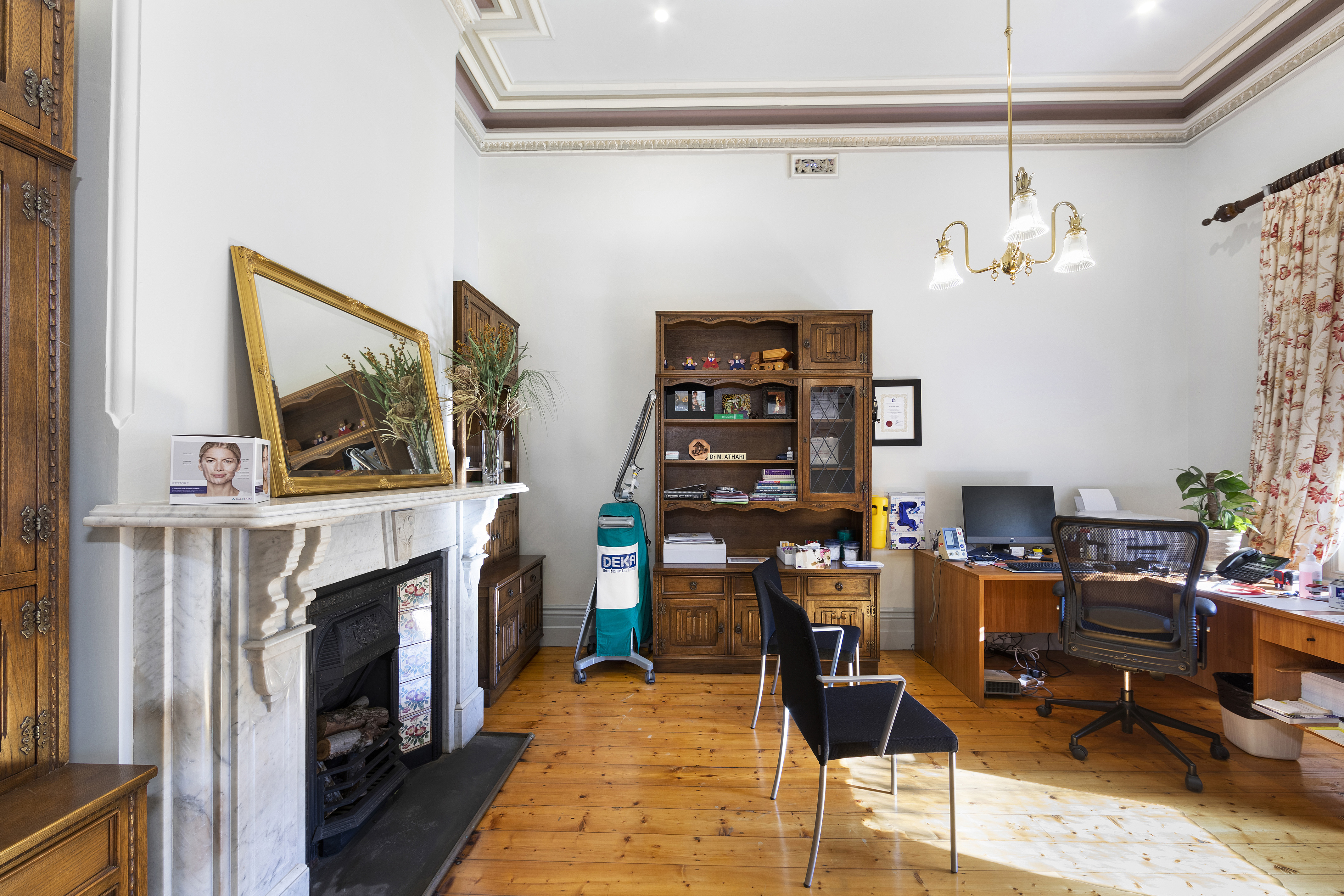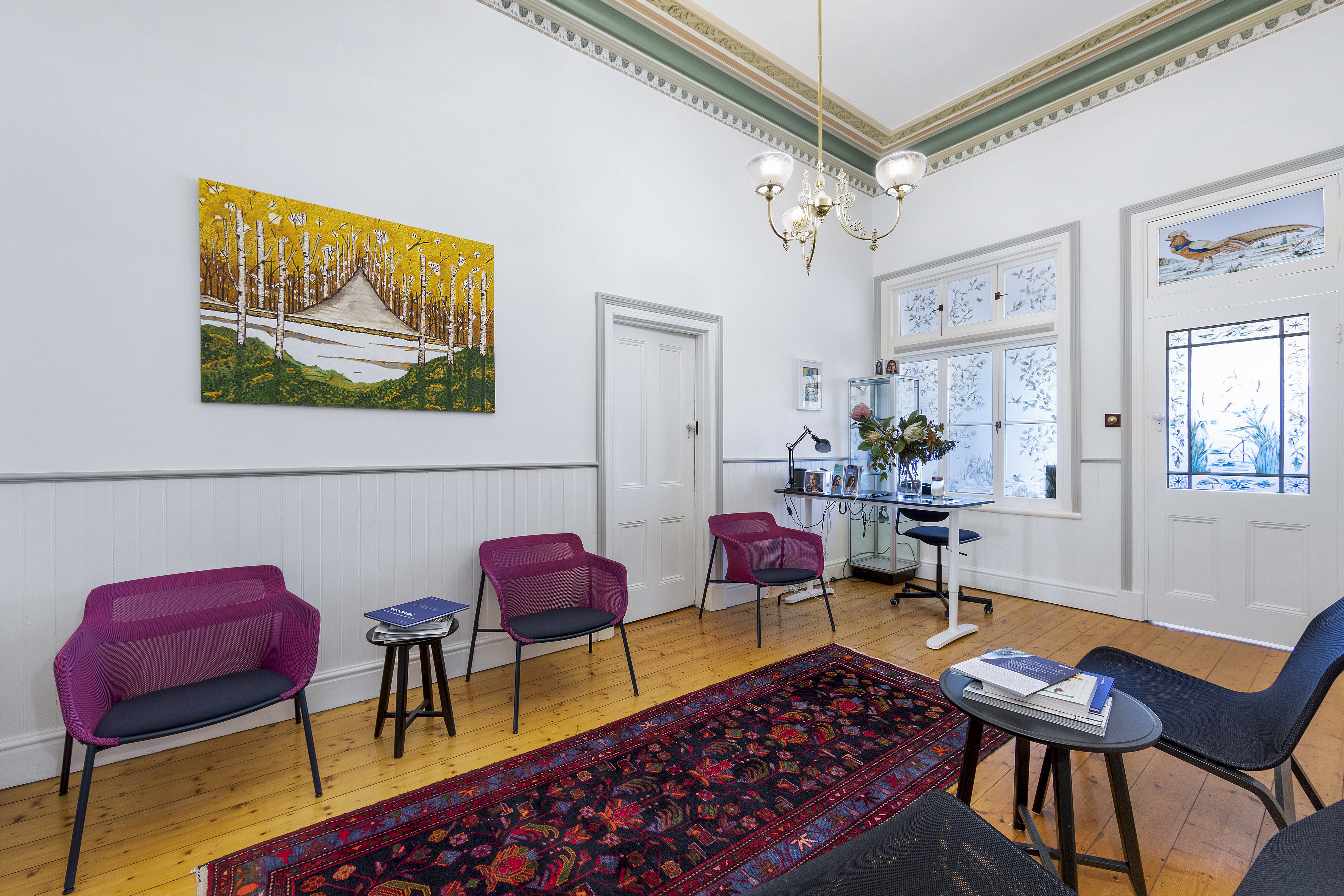 Kew Medical at 176 Cotham Rd Kew, is in a prime location and renovated to a high quality. There are 3 consulting suites available with a spacious treatment room. Ideal for cosmetic physicians, specialist or allied health with flexible terms available.
Spacious and relaxing garden view rooms
Walking distance to Glenferrie Rd and pharmacy with nearby cafes/shops
Rooms are available for flexible arrangements or permanent leases if preferred
Car parks available, including a lock-up garage with tram and bus stops in front of the clinicA
Best Practice software
Autoclave, laser Fotona, cosmetic machine and more
High speed internet provided
Land 700m2, medical area 217m2
Please contact Zoe Razban on 0447 979 992 or email kewclinic@gmail.com
Positions Vacant
General Medicine Physician Opportunities - St Andrew's Toowoomba Hospital

St Andrew's Toowoomba Hospital, located just over 90 minutes west of Brisbane in the heart of the Darling Downs, currently has opportunities available for General Medicine Physicians to join a dedicated and supportive team. These opportunities can offer real work-life balance, attractive remuneration and significant career-growth potential in a thriving community. Highly skilled and motivated General Physicians seeking a tree-change combining stimulating work with lifestyle flexibility are encouraged to contact the St Andrew's Toowoomba Hospital Business Development Office (07 4646 3104) to learn more about these opportunities and what they can offer you.
Consultant Urologist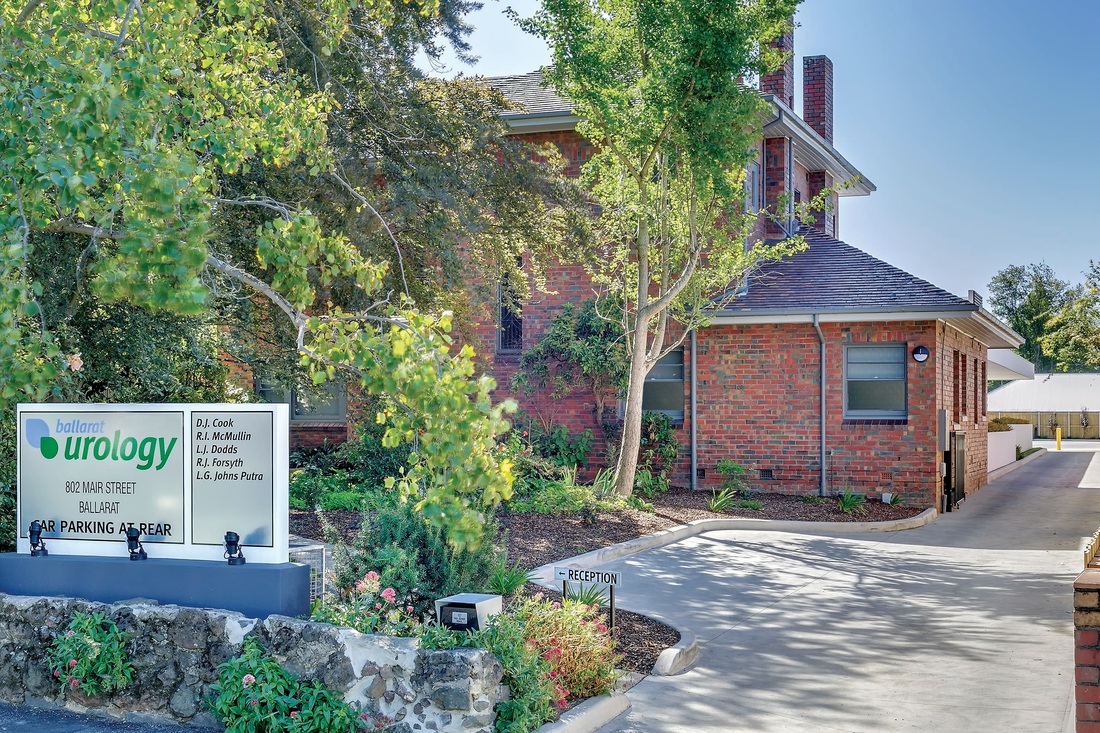 Ballarat Urology invites expressions of interest from Urologists to join our highly respected, well-established practice. As part of our practice, you will work alongside our team of experienced Urologists (3), specialist nurses and highly capable administration support. Located in the heart of Ballarat's medical precinct, the practice is a short walk from Ballarat Health Service and SJOG hospital providing easy access to key facilities.
Benefits include: Access to public and private lists (guaranteed if commence prior to June 24) and robotic equipment, 15-20 new referrals per week with large established patient cohort, consulting and procedural sessions with highly skilled clinical and nursing support, beautiful, modern practice environment, favourable on-call roster and leave arrangements. Regional lifestyle rich in arts and sporting culture only an hour from Melbourne.
Interested? Please contact Lisa Phelps, for a confidential conversation. M| 0418 501 835 or lisa@myps.net.au
Paediatrician - Barwon Region Geelong
Looking for a change? Join our Geelong-based paediatric practice! Seeking General or Neuro-Developmental & Behavioural Paediatricians. Enjoy flexible hours, either part-time or full-time. Located in a beautifully refurbished heritage building, just moments from the waterfront and Geelong CBD. Fully serviced facilities, up-to-date IT systems, and supportive staff. We handle the administrative tasks, so you can focus on patient care. Contact Dr Bernie Jenner at berniejenner@msn.com or 0418 574 953. Email manager@barwonpaediatrics.com.au to apply.
VR General Practitioner, Part Time, 65% of Billings - Altona
Pier Street Medical Centre has an exciting opportunity to join our well-established medical clinic, located in Altona, that is family-orientated.
100% private billed, with an emphasis on delivering quality (not quantity) medicine!
Established in 1982
Focus on quality and preventative health care
Doctor owned and led
Practice Manager, Nursing Support, Diabetes Educator
Onsite Pathology
Large existing patient base
Telehealth consults
For further information about our clinic please visit Pier Street Medical Centre.
Please forward all expressions of interest to Petra Held - Practice Manager at petra@pierstmedcentre.com.au or phone 03 9398 3711.
Locum VR GP needed in June & September - Springvale
Full-time (10 sessions a week) or Part-time VR locum work available from 05/06/23 to 16/06/23, remunerated at $650 for a 3.5 hour session.
No home visits required, working hours between 9:30am-1:00pm and 2:00pm-5:30pm.
Solo General Practice in Springvale Shopping Centre, Medical Director and Pracsoft softwares in use.
If interested, but not available in June, one week of locum work is also needed from 04/09/23 to 08/09/23, at the same terms and hours.
Please call 0411 650 911 to enquire.

Strathdale Medical Centre - VR GP Full or Part-Time
A fantastic opportunity exists for a VR General Practitioner to join our team.
Newly extended and renovated private practice with natural light to all consulting rooms.
Established patient list with strong new patient enquiries.
Private billing practice supported by an enthusiastic and passionate team.
Experienced Practice Nurses.
Flexible working conditions with an attractive remuneration package.
On-site pathology services.
Fully Accredited Practice.
Friendly Family Practice - GP Owned.
View the Strathdale Medical Centre Facebook page here.
Please forward all expressions of interest to M Geary - Practice Manager at mgeary@strathmedical.com.au or phone 03 5443 7244.
GP Position Available - Dundas Street Medical
Dundas Street Medical is a highly regarded, established, private billing General Practice located in Thornbury. The clinic is responsible for generations of families in the local and surrounding areas.
Due to the increase in our patient database and retirement of two prominent doctors, an outstanding opportunity has become available for a General Practitioner looking for an established practice.
A contract agreement of 70% of receipts, with a guaranteed minimum income retainer for the first three months is available with a view to partnership for the right candidate in the future.
Contact Jade - Practice Manager
Email: info@dundasmc.com.au
Phone: 03 9484 2007
Sessional VR GP required - Leake Street Clinic Essendon
The Leake Street Clinic is a long-established doctor-owned medical practice seeking a Vocationally Registered doctor for regular sessions.
Excellent remuneration and flexible hours available in this privately billing, quality Essendon General Practice.
Contact Nadia: lscmanager@leakestreetclinic.com.au
VR GP PT required for Caulfield Family Medical Practice & The Travel Clinic
Family medical practice
WHO - accredited travel health clinic
Onsite pathology and allied health
Nursing, I.T. and staff support
Wide range of services
Interesting work, well remunerated
Flexible hours
Please contact Dr Jonathan Cohen (03) 9528 1910 / jcohen@travelclinic.com.au
Part-Time position for procedures available - Werribee
An opportunity exists for a GP or procedural Doctor who is interested in doing vasectomy and circumcision work once a week (flexible dates), in our Werribee branch, opposite Pacific Werribee Plaza.
The Principal Doctor is retiring and training will be provided with excellent remuneration.
Position available from the end of January 2023.
Please send your interest to, Kewclinic@gmail.com or call Zoe on 0447 979 992.
Asham Health - GPs (VR and non-VR, FT/PT) wanted in Point Cook and Laverton
We offer:
Friendly working environment
Mixed billing
70% of billings
Good set-up with nursing support
Well-managed and Dr-owned practices run with a human touch
Good income from established busy clinics
Proximity to schools, shops, transport and parks
Teaching facility for Medical Students and GP Registrar supervision
A large pool of colleagues for exchange of ideas and good work-life balance
Please contact Dr Chigozie Agbarakwe at chigozie@chiosea.com.au
Full or Part Time VR GP Position - Mount Waverley
Benefits
Guaranteed income for 3 months
Competitive percentage of billings thereafter (70%)
Mixed billings (private and bulk-bill)
Flexible hours, 3-4 days
Full time practice nurses and pathology collection on site
Pracsoft and Medical Director Medical Software used
Requirements
MBBS
FRACGP/VR
Full Australian working entitlements
Please email practicemgr@familycaremc.com.au with your resume
VR GP Required - Albert Park
Required for 3-4 days per week, plus Saturday mornings 8-12:30pm in Albert Park, a beautiful bayside suburb of Melbourne.
Located close to shops, schools and the City of Melbourne, we provide individuals and famalies with quality care.
Full nursing support with care plans, health assessments, diabetes cycles of care with 'Best Practice' software and AGPAL Accredited.
Mixed billing, 70% of earnings or a minimum guaranteed for the first 3 months, with high patient demand and partnership opportunity.
Visit Craigrossie Clinic
Email: reception@craigrossieclinic.com.au or call Susan on 0411 564 617.
Rehabilitation Physician Required - North West Private Hospital, Everton Park, Qld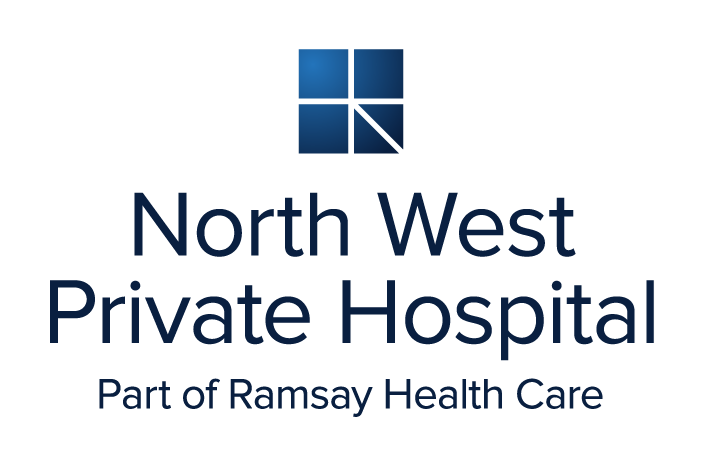 Opportunity for a Rehabilitation Physician interested in admitting day rehabilitation patients, under a multidisciplinary team model.
You will be well supported by our experience team of allied health professionals. Our new fully equipped physiotherapy gymnasium, occupational therapy areas and other facilities cater for on-site services of exercise physiology, dietetics, psychology, and speech therapy.
Preliminary planning has commenced for future inpatient rehabilitation, to complete our rehabilitation service offering.
Essential Criteria:
FAFRM, AHPRA registration and eligible for provider number that attracts full Medicare benefits.
Further information or to apply visit www.ramsaydocs.com.au
Email Ellen Whittaker whittakere@ramsayhealth.com.au
Full or Part Time VR GP Position - Morington Peninsula
Dedicated full time or part time (VR) GP wanted to join our vibrant group practice in Mount Eliza on the beautiful Mornington Peninsula. Opportunities for broad experience in our well-equipped and accredited private billing practice focussing on quality and service, with a supportive team, and development of special interest and skills. Please send expressions of interest to info@ttfd.com.au.
Quality Practice seeks VR GP | Ringwood

We are a busy, well-regarded, privately-billing, GP-owned medical practice seeking a VR GP to replace a retiring doctor. We offer:
A great place to work with a friendly, experienced team of doctors and nurses
Private-billing, fully-accredited
Excellent remuneration with guaranteed minimum income
Flexible hours
Full-time nursing support
Well-equipped procedure room
Pharmacy on-site
Experienced, efficient office support to help with recalls and paperwork
We are located next to Eastland in Ringwood. Our doctors live in a range of suburbs around Melbourne, and easy access from the Eastern Freeway and Eastlink means that we are only 22 minutes away from Melbourne CBD. See wrclinic.com.au/jobs or email jo@wrclinic.com.au for further details.
General or Developmental Paediatrician | Fairfield
A unique opportunity to join the team at Fairfield Paediatrics is available. The practice was established in July 2019 and has seen rapid growth with a lovely referral base. Our waiting list extends to mid-2022 for new patients so walk into a full clinic with plenty of both acute and developmental/behavioural referrals and an almost zero FTA rate thanks to our amazing admin team. We are a custom-designed, boutique clinic with the interior using natural timbers to create a calm, welcoming and relaxing environment for children and their families. A therapy dog 'in-training' who is loved by staff and families alike provides plenty of cuddles and laughs.
We have full PPE available for FTF consultations as well as established Telehealth processes. The right individual would join the team as an Associate with full-service administration support, leaving you with nothing to do except attend to your clinical duties. We have an active social media presence and referrals courtesy of 'word of mouth' come from all around Victoria and interstate.
The role is flexible dependent on the interests of the practitioner and the committment can be as little as 2 sessions per week with session times negotiable.
We are a small and inclusive team looking for the right Associate to join us long-term. The successful applicant will share our philosophy of providing high-quality and customised service to families.
For more information please contact Cathy Coates at cathy@fairfieldpaediatrics.com.au or by mobile on 0411 271 073. Our practice manager Sue Torwick can be contacted on 1300 755 047 or by email at sue@fairfieldpaediatrics.com.au.
General Practitioner | Plenty Road Medical Centre, Bundoora
We are seeking a VR GP to join our friendly, GP owned busy practice in Bundoora, 3083.
The clinic has been open for over 30 years and is well established.
Thursday available with the potential for further sessions/days and will also be part of a Saturday roster
No on-call, public holidays or Sundays
Accredited
Mixed billings
On-site pathology
Comfortable, supportive environment
Nursing support
Please contact the Practice Manager on 03 9467 5433 or email practicemanager@plentyrdmedical.com.au
NBS Clinic | Blackburn North
A well established, long standing and very busy General Practice is seeking a VR General Practitioner who is passionate about delivering high quality care to joing a friendly team of Doctors and Allied Health that supports the local community.
Accredited
Onsite Allied Health support
Mixed billings
Best Practice software
On-site pathology
Comfortable, supportive environment
Nursing support
Please contact the Practice Manager on 03 9878 300 or email practicemanager@nbsclinic.com.au
GP - Brighton
An exciting opportunity has arisen for a GP wanting to work in a large fully private billing General Practice in the Brighton area. The clinic is a happy, progressive medical centre, long established, with 14 Doctors on staff, totally computerised and an accredited practice. The need for an additional GP is due to the retirement of two Doctors as well as all current Doctors working to full capacity. Our doctors are supported by four practice nurses, on site pathology, plus Psychology & a Dietician. Please contact the Practice Manager, Debbie Cox, on (03) 9595 9777 or email manager@newstreet.com.au
Announcements
Retirement
Dr Barbara Matheson, psychiatrist, has closed her practice at Suite 3, 3rd Floor, 20 Collins Street, Melbourne. The patient records are securely stored for the required minimum of 7 years. A signed request for medical information can be made by emailing barbmath1@gmail.com.
Services
Tags
Read more

Online Classified Bookings

Online Classifieds are to be booked and billed on a monthly basis. The deadline for booking is the 15th of the month before publishing. Online Classified advertisements are live on the website from the 1st to the final day of the month.