Leadership coaching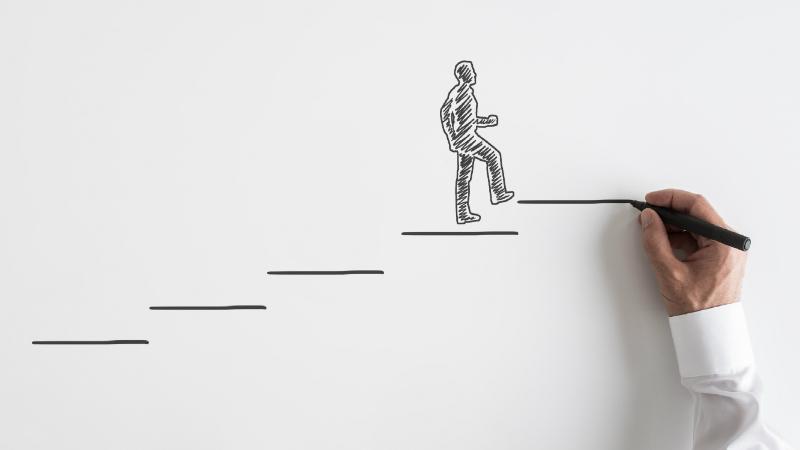 AMA Victoria's leadership coaching service provides confidential, goal-directed, and supportive conversations with an expert leadership coach. The purpose is to design individually tailored goals and action plans to support each person's leadership development in their current role and context and support them to reach their goals.
Effective outcomes would include:
A clearer understanding of what would be effective and helpful in terms of leadership improvement in their role or context
Designing something tangible to work on – such as learning, changing, or enhancing an effective skill or behaviour
Engaging with a range of resources to support this work – such as academic and professional readings and activities/exercises to gain knowledge and understanding of effective leadership
Leadership development is an important part of ongoing professional development. As people become expert and experienced in their area of technical expertise, and move into more senior roles – where they have increasing influence over others and the work, and are looked to for leadership and advice – they need to increasingly draw on leadership knowledge and skills. Often, this area of work is not a focus of their initial area of study and training, and that is where in-role leadership development can help.
Coaching is an effective method in supporting leadership development and can be highly beneficial for individuals and the organisations they are part of.
We have five leadership coaching offerings developed specifically to support our members to develop their leadership capability. The solutions have been designed to support doctors at different stages of their career, whether they are: An aspiring leader, a current manager who wants to lead better or an experienced leader who wants to refine and develop their leadership style and approach.
An overview of our programs
If you are unsure which program is best suited to your needs you can call us on (03) 9280 8722 or email careers@amavic.com.au to discuss this with our team.
Please note that our special member rates can only be honoured only for those who remain AMA Victoria members for a minimum of 12 months (see terms and conditions).

Individual sessions

Leadership Coaching Consult: 90 minutes
This coaching engagement is designed to provide real time coaching in a role. You can use it as an introductory way to engage with a leadership issue or as a follow up session to a program.
Leadership coaching programs

Responding to Now - COVID leadership intervention: 2 sessions
This is a short program designed to discuss, plan and practice everyday leadership behaviours that can be helpful and effective in your role and situation right now.
Emerging Leader program: 4-6 sessions for aspiring and emerging leaders
A leadership program for aspiring medical and health leaders in the process of taking up &/or training for a leadership opportunity.
Leadership transition - From manager to leader: 4-6-8 sessions
A leadership coaching program for existing managers & leaders in medical roles, as well as in the broader health system, who are looking to deepen and extend their leadership effectiveness and prepare for senior leadership positions.
Senior Leader Program: 4-6-8 sessions for experienced leaders
This program has been designed to support senior leaders with extensive experience in a range of medical/health managerial and leadership roles.
All leadership consults and programs are accessible to AMA Victoria members and non-members for a fee. Members can access all leadership offerings at significantly reduced rates.
If you are not a member, you can click here to join.

Contact
If you need more information about AMA Victoria's Career Advisory Service, contact our consultants between 9am – 5pm, Monday - Friday: (03) 9280 8722 or careersadvisor@amavic.com.au
Tags