Winter 2021 VICDOC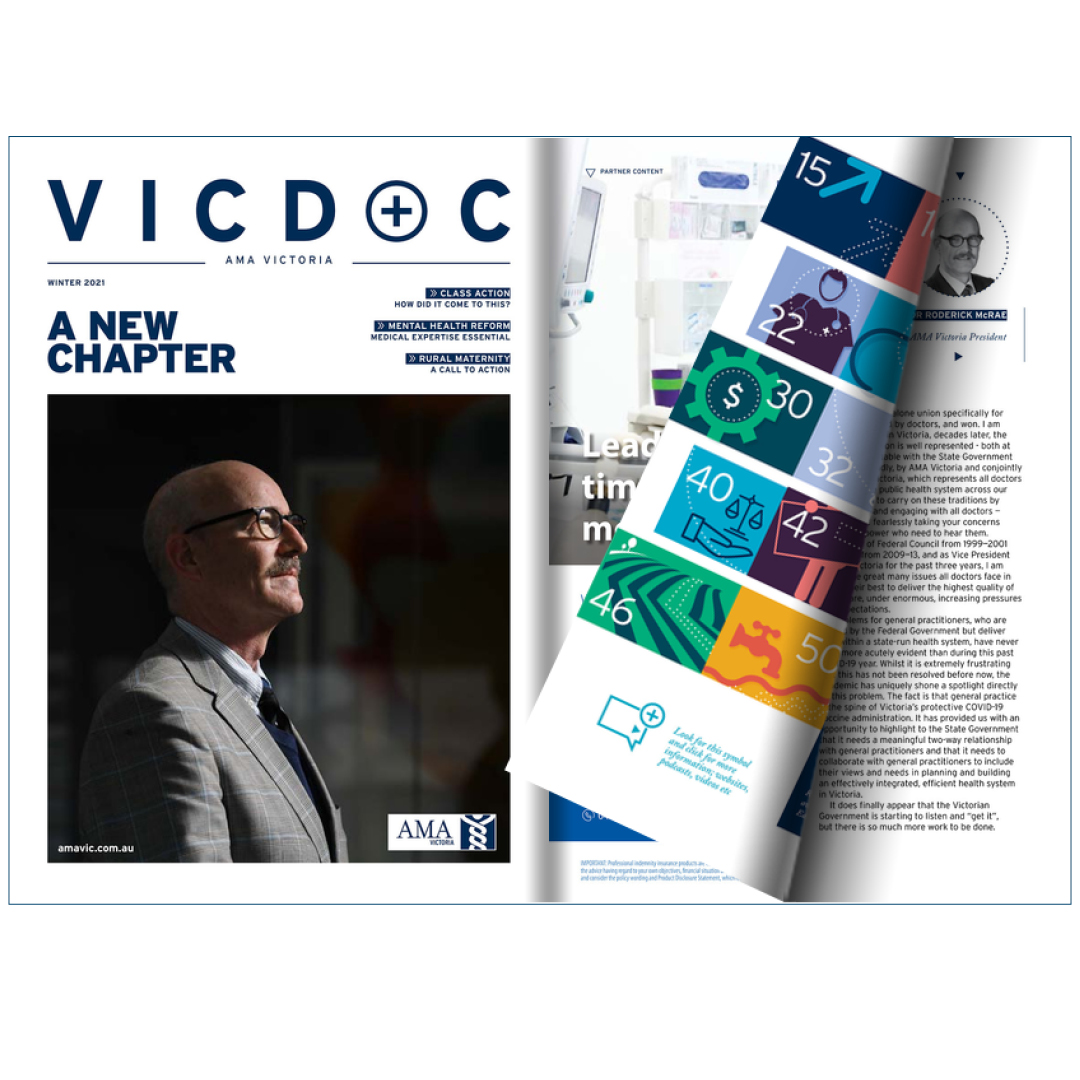 The Winter 2021 VICDOC magazine is now online for you to access at the click of a button. Some of the features you might enjoy in this edition include:
An opportunity for change
It is incumbent on government and services to consider the changes we need in our healthcare system to best address our challenges. And we need to make and embed these enhancements now.
Class action: How did it come to this?
It's hoped the launch of the current class actions will empower all Victorian doctors to collaboratively take action to change a deeply ingrained culture of ignoring, dissuading or punishing junior doctors who claim their unrostered overtime.
Expertise essential to mental health reform
The success or failure in fundamentally transforming Victoria's mental health system depends upon successful implementation of the Royal Commission's recommendations and medical expertise is essential to successful implementation.
Ask the expert: Managing work-life balance and wellbeing
We ask three of our members to outline how they manage their work-life balance and wellbeing. "My work brings satisfaction, but my family brings meaning," said surgeon, Mr Eric Levi.
Plus many more features, including an introduction to new AMA Victoria President, Dr Roderick McRae, a tribute to his predecessor, A/Prof Julian Rait, updates on AMA Federal advocacy work and meet the retired doctor who is singing his way into the hearts of age care residents.
And for those who prefer a paper copy, a reminder that this digital flipbook version includes the ability to download and print articles or the entire edition. Just look for the options above the magazine on the webpage.
If you have any feedback about VICDOC, or would like to contribute to the magazine, please email vicdoc@amavic.com.au
Tags