2019 AMA Victoria Awards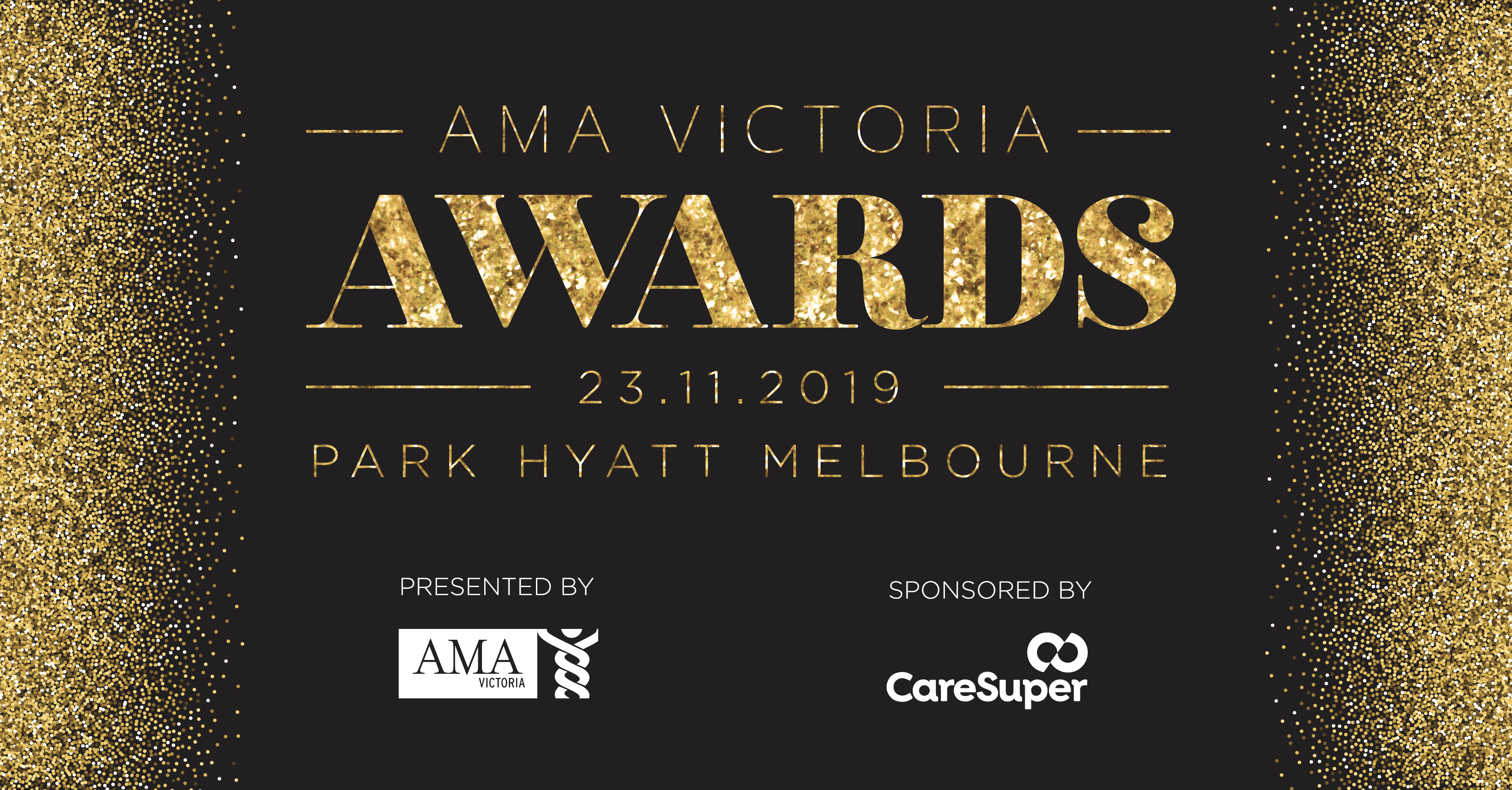 Attend the AMA Victoria Awards Night
AMA Victoria is excited to announce the first annual AMA Victoria Awards Night. In its inaugural year, the AMA Victoria Awards Night will be an annual celebration of excellence, dedication and leadership in healthcare.
The event is to be hosted by ABC Radio's Sami Shah and will be a highlight on the calendar for years to come..
Make a nomination (closes 28 August)
The awards recognise outstanding achievement and significant contribution made by individuals in the pursuit of outstanding healthcare for Victoria and for all communities. You can nominate a Victorian doctor in any of the following four categories:

Priscilla Kincaid-Smith Award
This award recognises outstanding achievement of a senior doctor who has undertaken pioneering work in medical practice, education or research, preventative health or patient advocacy. Applicants will need to demonstrate that their work has achieved national or international prominence in one or more of the following areas:
Medical research, education or practice;
Preventative healthcare; or
Patient advocacy
Patrick Pritzwald-Stegmann Award
This award recognises a doctor who has made an exceptional contribution to the wellbeing of his or her colleagues and/or the broader community. Applicants will need to demonstrate that their work has enhanced the health and wellbeing of his or her colleagues or the wider community through advocacy, education, leadership or other highly dedicated efforts.
President's Award
The AMA Victoria President's Award may be made to a person, not necessarily a medical practitioner, who, in the eyes of the AMA President, has made an outstanding contribution toward furthering the objectives of the AMA through advocacy.
AMA Victoria Junior Doctor of the Year Award presented by Care Super
The Award recognises a doctor in training who has made an outstanding contribution to the medical profession and the community. It can be awarded for significant achievement in areas such as teaching and education; leadership and advocacy; doctors' wellbeing and community service.

Judging process
A selection committee from AMA Victoria, will review all entries and create a shortlist to be provided to the judging panel. Our panel of esteemed judges will review the shortlisted entries and determine the winners for 2019. A winner will be selected for each of the categories.

Self-nomination or entry
Select the most relevant category. If the judges think the entry is suitable in another category - they will move it accordingly
Provide a brief biography. Please note, you will be required to upload a .pdf copy of your curriculum vitae
You will be required to provide one referee. Judges may wish to contact your referee to validate the claims in your entry
Provide a professional headshot or an image related to your entry, for use across all digital and print advertising platforms. Images need to be in high resolution at least 300 dpi and in .png/.jpeg format
Link to your LinkedIn profile (optional)

Key Dates
Nominations and entries open: Monday 1 July, 2019
Nominations close: Wednesday 28 August, 2019
Judging commences: Wednesday 28 August, 2019
Finalists announced: Friday 11 October, 2019
Awards dinner and winners announced: Saturday 23 November, 2019
Click the button below to make a nomination:
If you have any questions relating to the event or the nomination process, please contact events@amavic.com.au

Sponsors
AMA Victoria would like to thank the following sponsors for helping make this event possible:
Tags