2013 Public Health Sector Medical Specialists Enterprise Agreement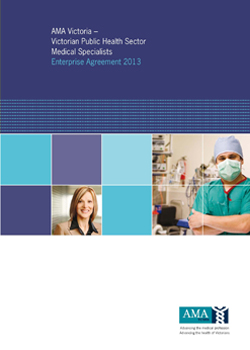 In December 2013 a new state wide Enterprise Agreement was put in place. For the first time ever, there is a legally enforceable agreement which covers all Specialists employed in Victorian public hospitals. It provides for a 10% increase in salaries and allowances over its four year life, and a number of other employment benefits.
Click here to view the 2013 Enterprise Agreement reference summary.
Members can download the full 2013 Public Health Sector Specialists Enterprise Agreement here.
Tags